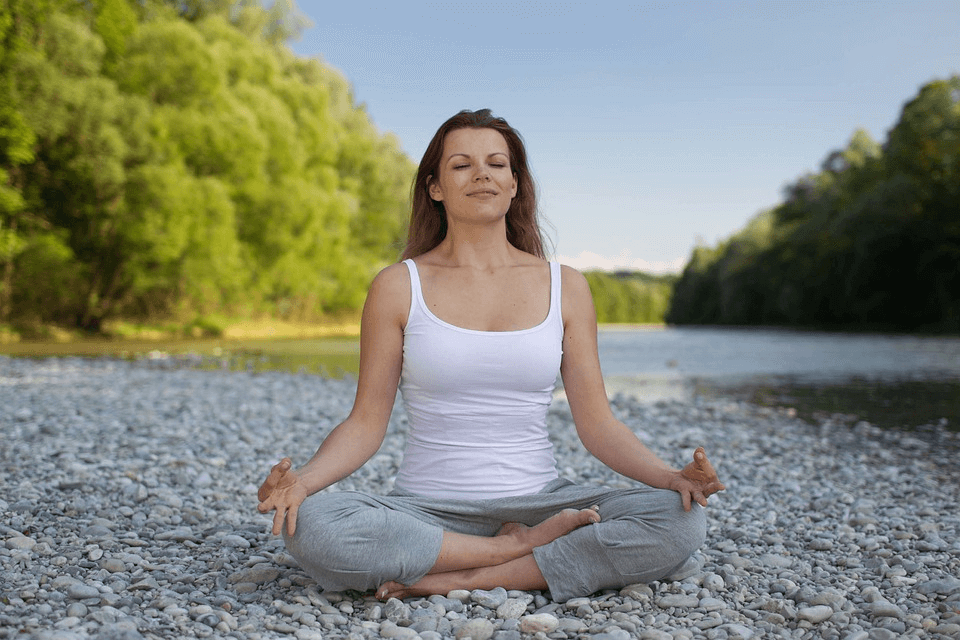 Even though working from home may sound like a dream come through for most people, being cooped up indefinitely in your house may feel far from relaxing. In fact, some people may even start to miss that hectic morning routine before long. Whether you are living alone or with your loved ones, here are 5 Things you do every day that'll help you feel more calm.
       1. Mindfulness & meditation
Focusing on the present moment and not worrying about the future is an important practice to keep you calm. Mindfulness and meditation could bring many benefits including balancing your emotions, staying positive during the day, improving your productivity, improving your ability to introspect, and reducing stress. You can find plenty of free meditation sessions by browsing YouTube for "guided meditations." On the other hand, there are many meditation apps on the market today including Calm, Headspace, and Aura, which are great options in case you want to build towards a certain goal.
Maintaining a journal helps assess how you are feeling in the moment and stay grounded. A gratitude journal will help you list one thing that you are thankful for every day. A day-to-day diary helps talk about your feelings, and the act of writing will allow you to feel calmer and more present. Aireloom's quality complaints and reviews can help you choose the best mattress to stay calm and relaxed.
       2. Breathing exercises
Breathing is an important part of any mindful activity such as yoga and meditation. If you are not in the mood to practice yoga or meditation, you can just focus on your breathing whenever you feel unsettled. It will help you come back to the present moment and relax. Correct breathing techniques help you feel more energized and relax your mind and body. Here is an effective breathing technique to try out a few times a day:
Sit/stand and place your feet firmly on the ground.
Imagine a triangle at your belly button – one corner is on the belly button while the other two corners of the triangle are on your hips.
Imagine a ball or balloon inside the triangle.
When you are breathing in, visualize your breath inflating the balloon or ball slowly. Once you take a full breath, hold it there for a few seconds and release it slowly. The ball or balloon should deflate and the navel should be pulled to your spine when breathing out.
Repeat the process a few times and notice how you are feeling.


3. Books to read
Picking up a book and delving into a completely different world is a great way to entertain yourself if you have any spare time. It helps you stay productive, entertain yourself, and clear your mind simultaneously. If you don't have any new books on your shelf, check out the free access given to over 300,000 e-books through the SimplyE app created by the New York Public Library. You only need to download the app and start browsing right away.
      4. Routine
Creating a routine is a great way to stay productive as well as having a calming environment in your home. By way of making the mind and body familiar with your daily responsibilities. Split your day up into different segments and try your best to stick to them – it's the best way to create a regular routine. If you need to change the routing as you go along. it's perfectly okay. You should find what works best for you to bring regularity and calm into your days.
Waking up and sleeping at the same time each day helps regulate the body's natural clock and allows you to wake up naturally as the days go long.
Have a morning routine by having breakfast, getting some fresh air, working out, and getting yourself ready for the day ahead.
Try to spend at least 1-2 hours a day on hobbies – whether it's in the morning, evening, or night. You should get creative and explore some of your favorite hobbies and pastimes.
Create an evening routine such as cooking a nice dinner, reading, or anything else that can help you get your mind off things and relax before you go to bed.


5. Self-care
A little time for self-care during the day or night is a great way to settle into a calming state of mind. Add a few steps into your night-time routine like having a bubble bath, using an expensive face mask that you have been keeping for a rainy day, or giving yourself a homemade mani-pedi. In fact, a few minutes of self-care each day will have a positive impact on your attitude. If you have some free time in the morning, afternoon, or evening. Allow yourself a little time in order to feel relaxed and calm for the rest of the day. This is all about 5 things you do every day that'll help you feel more calm.