To be a self –reliant means take a charge of your own life or be a guide of your life. It is good to be self-confident. Some People become self-dependent because they want to work on their self-growth to become strong and sometimes due to circumstances. Living a self-dependent life is itself an important skill and learns different experiences of life. To support yourself and Others Self-reliant is an important skill to develop.
However it is equally important to have a support of family, friends for guidance but sometimes in life, there will be a situation where you have to take a decision of your life. Doing things of your own is always a good filling. Also many times it is essential to motivate ourselves for personal growth. People who are self-reliant can face the situation and society better than those who are dependent on others. Below are some tips you should Adopt to become self-reliant.
It is the right time to take responsibilities of your life either it is related to personally or financially. Try to deal with the situation of your own rather than rushing to any other to clear the mess. Start taking responsibility for yourself and try to face the extreme decision of your life and stop the behavior of shifting blames to others instead get the habit of accepting the blame and take a responsible decision to resolve it. Being responsible give you feeling of satisfaction and will help to raise your confidence.
The Self-reliant person should know the basic skills that are necessary for daily life like cooking food for yourself, cleaning your home, Mopping and much more and will make you less dependent on others for household works. It is the essential step towards self-reliance by focusing on things which are relevant to our daily life. The more skill you learn the better you can survive in whatever situation.
Start taking a small risk to be a Self Reliant. By taking a risk we learn how to deal with the situation, We learn how to overcome from failure and disappointment by experiences of our life. This skill will help us to boost our confidence and to resolve the problems we face and break our comfort zone. By learning these skills we can defiantly take care of ourselves.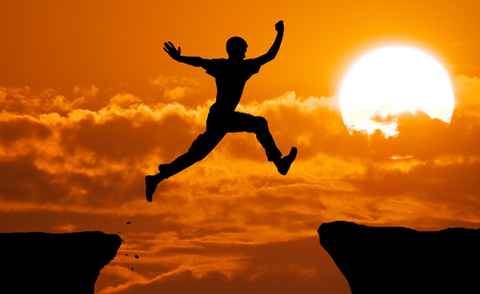 To make your life successful, Happy you have to be the boss of your decision rather than waiting for someone else approval. Making your own decision is a good thing to direct your life positively. Start with small one decision like Selecting your Cloths, Education Options.
Be Aware of your Surrounding
You should be careful of your surrounding either it's a work place or your home to prevent any dangerous situation to happen. Take a proper action to rescue your self from any ambiguous situation. It is the important step to be self-reliant.
Develop Inner Self-reliant
It is very necessary to have interaction with yourself to develop a role model and self-reliance within yourself. This will help you to maintain the relationship with your family and friends. A caring relationship with yourself will reflect the relationship with your friends and family. A strong communication with yourself will grow your self-reliant.