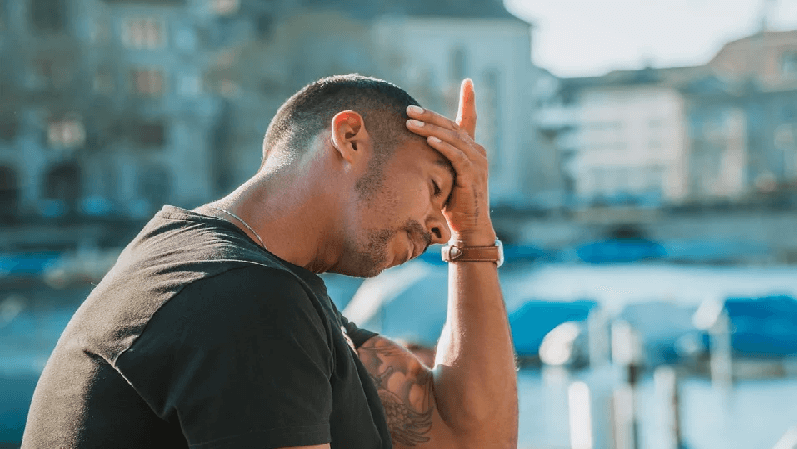 Millions of people nowadays suffer from anxiety. Anxiety can harm you in various ways and can disturb the quality of your life. Seeking support from a mental health provider is a smart thing, but using certain resources of your own can be helpful as well. Anxiety and depression are common problems at a young age because growing minds undergo different problems. Although apps cannot replace treatments, yet can play some role in decreasing anxiety disorders. Here are a few apps to help you with anxiety:
iBreathe
iBreathe helps fight anxiety and panic attacks because it is simple to use and cost-friendly. Guided meditations support people suffering from depression.
Tide
Tide is geared towards mental and physical treatment through sleep, reflection, relaxation, and concentration on an app. Inspired by travel, nature, and meditation, it has included huge audio scenes and practices of attention. Tide enables you to get away from the fast-paced life and to enter into quiet and relaxing times to help you ease tension, rest, and sleep at night. This app is free on iOS devices, and Google Chrome Extension, and Android devices.
Pride Counselling
Pride Counseling is an application that provides counseling from therapists regardless of gender, identity, and orientation. Mental support should be available to all – if you struggle with psychiatric problems, you simply need to speak to someone. People in the LGBTQ+ culture had a relatively high incidence of mental health problems. It makes support available and acceptable to everyone by offering online consultancy for the LGBTQ+ community. It offers people a forum for safe, affordable, and easy assistance. 
Breethe
Breethe will allow you to bounce back to your normal, comfortable state when tension, anxiety, or sleepless nights make you sleepless. This app is quite free and simple to use which makes it an interesting option for meditation.
Specs offered by Breethe
Features of this app include learning how to meditate, relax, less stress or anxiety, improved work performance, weight loss, meditation learning, and more.
If you like more, a monthly membership of 12.95$ can be obtained. The application provides a one-time purchase of $49.95 per year for a lifetime membership and an unlimited premium subscription of $89.95.
A whole portion of the app is dedicated to the improvement of sleep, including a number of meditations, overnight sleep, and music induction.
How do anxiety apps work?
Anxiety applications work by turning the attention away to reduce anxiety. These anxiety applications have a distinct solution to anxiety reduction. Some provide peaceful background sounds for meditation activities to distract the mind. Many of them offer webinars on anxiety and how to combat it. You should expect many applications if you choose to combat fear or use a standardized app to learn about psychiatric problems.
How much do anxiety apps charge?
Anxiety apps are mostly supposed to be free because they understand the importance of mental health and their sole purpose is to provide support to people suffering from any mental disorder. However, those apps that provide therapeutic solutions and medications cost a little. The estimated annual anxiety applications subscription rate is $70. 
Anxiety apps ranking
All apps discussed above are carefully analyzed on the basis of ratings, reviews, surveys, and prices. Hence found that all are affordable and user-friendly, making them the best choice to help with anxiety. So people suffering from mental problems should give these apps a try.