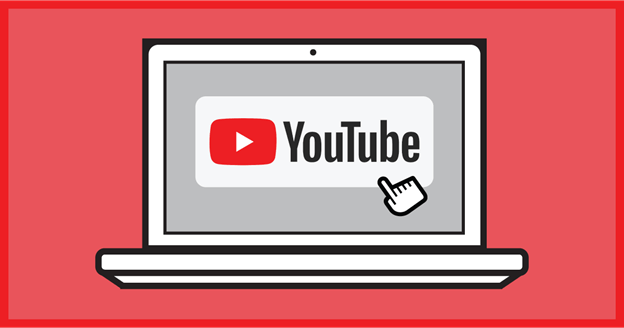 You may be considering launching a YouTube channel. That would be a great experience. Given that YouTube is the second most visited website after Google, and since the video is such a common and engaging content type, it is definitely worth including it in your social media management approach. But how to manage a YouTube account and channel in 2022?
There are multiple recommendations that every user should check out as an ultimate guide to YouTube Marketing if you're already set up on YouTube and are searching for additional strategy-based suggestions. But if you're just starting started, read on; at the end of this post, you'll have everything you need, including various ideas, instructions for recording and uploading videos, and engagement advice, to set up and maintain a YouTube channel.
Configuration of single or multiple accounts:
Your YouTube channels may be configured to be controlled either by you alone or by a group of individuals. The channel will utilize your Google Account name and picture if you connect it to your own Google Account. A Google Account is unique to a single individual and utilizes that name and identity across all Google services, including any related YouTube channels.
Connecting it to a brand account allows you to use a different name on your YouTube channel than you do on your Google Account. In the past, setting up a unique YouTube account for every channel you wanted to start on YouTube was required. That is still an option. But it's a waste of your time and unproductive.
You can now establish channels on YouTube using your existing YouTube/Google account. You establish a brand account, which is connected to your personal account when you create these additional channels. The very best methods for controlling many YouTube channels from one account could be shown with the basic setting pattern of the account.
Comprehensive Strategy for Content Management:
Keep in mind that ideas with more intricate requirements for various shots, angles, sets, and locations will need more time to film and edit. Until you have a feel of how long your films take to produce, try to keep the fancy components to a minimum if you're just starting out with creating video content.
Consider your objectives before choosing one of the numerous YouTube video ideas available. Each video should have a single core objective; doing so will keep the material focused and brief. This is crucial for businesses looking to increase their YouTube presence since it allows you to create more videos in less time.
The equipment you'll need may be determined when planning. Make sure you have the right lighting, audio, and cameras. For simpler editing and pleasant variety, it's a good idea to have a multi-camera setup if it's financially viable. You can create a storyboard with any blocking or set instructions you wish to include and write a basic script. Again, although it may seem fancy, it isn't necessary. Also, read about YouTube Marketing.
Instruction about video content:
If you give Stage 1 adequate time, shooting your video should be simple. You've planned every shot, have all the necessary lighting, sound, and shooting gear, and your actors have practiced. Pay close attention to continuity when shooting.
You don't want to get caught in the editing process and discover that a water bottle has vanished and reappeared in the background, that there have been inadvertent clothing changes, or that the transition from day to night has been abrupt. Of course, you must also publish the movie on your channel at the end.
Some of the Important Key Points are following
Discover Unused Video Keywords.
Make "Watch Time"-optimized videos.
Make Your YouTube Videos Better.
Use Stand-Out Thumbnails.
Make optimized playlists and promote them.
Make subscribers out of viewers.
Visualization Support to the channel:
Your YouTube channel should have a distinctive visual identity, much like your business. This makes your channel appear professional and promotes brand exposure. Most likely, you already know the answers to all of them. This is so because each of these domains has a distinctive visual identity. Make sure to include a channel icon that symbolizes your company, such as a logo. You should also have a beautiful banner picture.
Just be careful to adhere to YouTube's image specifications to prevent your picture from seeming oddly stretched or cropped. Some major attributes include: Creating a hectic but reasonable blogging schedule, Utilizing a tool to assist you in managing your channel, and Always being sure to SEO-optimize your videos and Video end screens should be included.
Consistency in Posting Content Regularly:
Your audience is content-hungry. They also want to know when the new material will be released. Your viewers will know when to return for more, thanks to consistency. Your channel description explains who you are in detail to new and prospective subscribers. Therefore, it's crucial that you provide them with the details they need to desire to click the subscribe button.
You make your YouTube channel more searchable, place the most important content front and center and be sure to include the appropriate keywords. It's crucial that you plan and adhere to a regular timetable for delivering quality content. Schedule your publication at the same time every day, week, or month.
5 Best Tools to Manage Social Media:
1-Hootsuite
Almost every facet of a social media manager's job is covered by the social media management software Hootsuite. Users may do tasks as basic as scheduling postings and curating interesting material all the way up to managing teams and calculating ROI with only one platform. From a single-user plan to a tailored corporate account that's appropriate for much bigger enterprises, there are a number of different options to pick from.
2-TubeBuddy
TubeBuddy is a video management tool designed for YouTube that assists companies in setting up, managing, and optimizing channels via keyword research, search result rank monitoring, thumbnail production, and other methods.
3-Zoho Social
A social media management application called Zoho Social aids companies and organizations in developing and growing their online presence. You can publish, plan, monitor, and measure your social media content across Twitter with the aid of Social from a single interface.
4-eClincher
Small and medium-sized organizations may simplify their social media presence by using eClincher, a powerful and feature-rich social media management tool.
eClincher's salient attributes include Modern publishing, Curation of content, Automation in marketing keyword monitoring, Facebook analytics, Recycling of content, and Engagement Team cooperation schedule.
5-YouTube Studio
For creators, YouTube Studio is their home. In one location, you can manage your online presence, expand your channel, engage with your audience, and earn money. With the YouTube Studio app installed on your smartphone, you can also utilize the tool effectively to deal with valuable functions.
Conclusion:
Multiple YouTube channel creation and management may be time-consuming. But it's worthwhile to stand out on the platform that adults find to be the most popular. Users can start the campaign just today by establishing goals. Any marketing approach should be supported by a plan, and video marketing is no exception.