Introduction
When dealing with electrical work in your home or business, safety should be your top priority. One of the most critical decisions you need to make is selecting the right electrician for the job. This article will explore the importance of choosing the right electrician, what to look for, and provide you with tips on finding the perfect professional for your needs. This is not a decision to be taken lightly, as poor electrical work can lead to dangerous outcomes, including fires and electrical hazards.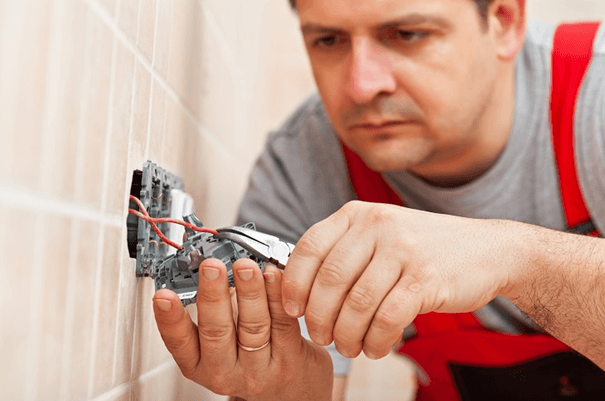 The Importance of Choosing the Right Electrician
For electrical work, safety is paramount. Electrical safety is a top concern for homeowners and business owners alike, which is why it is crucial to have any electrical work done by a licensed electrician. A qualified professional will understand the safety standards and procedures necessary to complete a job correctly and safely, which could be the difference between a job well done or a dangerous situation.
Further, the right electrician will also provide quality workmanship and ensure you get the most out of your electrical systems. Experienced electricians are more likely to diagnose and fix problems efficiently, which can save you time, money, and frustration.
Signs of a Quality Electrician
When looking for a quality electrician, there are several factors you should take into consideration. Some of the highest indicators of a skilled professional include:
License and Insurance
 Ensure the electrician you choose has the proper licensing and insurance as required by your state or local regulations. This indicates that they have received the necessary training and adhere to specific industry standards for safety and quality.
Experience
Seek out electricians that have significant experience in the industry, as they are more likely to have dealt with various situations and can handle any electrical issues that may arise. Ask for references or read reviews to determine their expertise.
Clear Communication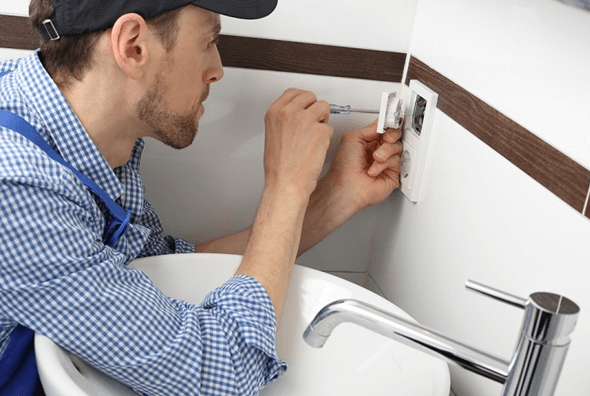 A professional electrician should be able to communicate effectively, providing you with a clear understanding of the work to be done, the time frame, and the estimated cost. They should also be honest about any potential issues that could arise during the project.
The Consequences of Hiring an Unqualified Electrician
Not every electrician out there can provide you with the quality of work you need. Here are some potential consequences of hiring an unqualified electrician:
Electrical fires
Poorly done electrical work can lead to electrical fires, putting both your home and family at risk.
Faulty wiring
Inadequate wiring can lead to flickering lights, power outages, or other problems impacting your day-to-day activities.
Expensive repairs
Hiring an unlicensed electrician can result in additional costs if the work is subpar and needs to be redone by a professional.
Violation of building codes
Hiring an unqualified electrician might mean your property is not up to code, making it harder to sell or lease.
Tips for Finding the Right Electrician

1. Ask for recommendations: Seek advice from friends, family members, or co-workers who've had positive experiences with local electricians.
2. Check online reviews: Read reviews from other customers to get an idea of their satisfaction levels.
3. Conduct a background check: Ensure they are licensed and insured, with a clean record and no complaint history.
4. Get multiple quotes: Receive quotes from multiple electricians and compare their pricing, experience, and expertise.
Factors to Consider When Choosing an Electrician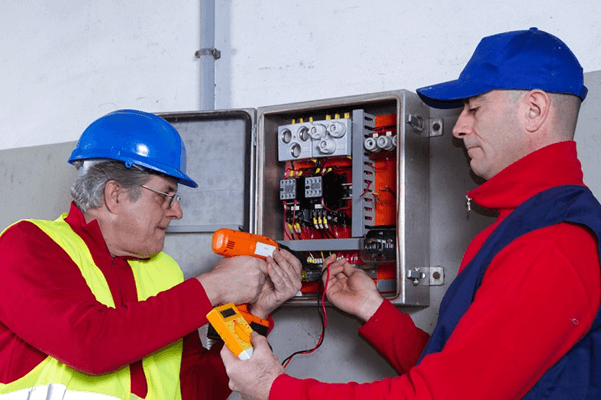 1. Services offered: Make sure the electrician provides the specific services you need for your project.
2. Geographic location: Choose a local electrician to ensure they are familiar with local building codes and can respond to emergencies promptly.
3. Appearance and attitude: A professional appearance and attitude can indicate that an electrician takes their work seriously.
4. Warranty or guarantee: Determine if the electrician provides any warranty or guarantee on their work, as this can provide peace of mind and protection.
DIY Electrical Projects and When to Call a Professional
It can be tempting to try and tackle smaller electrical projects on your own, but doing so can present significant risks. While some minor tasks, like changing light bulbs or installing new power outlets, can be safe for homeowners to handle, it's essential to know your limits.
If you're unsure if a project is within your skill set or if you're not confident in your abilities, it's best to call a professional electrician to ensure the work is done safely and correctly.
Conclusion
It is essential to Choose the right electrician for ensuring the safety and quality of your electrical work. By prioritizing factors such as licensing, experience, and communication, you can find a skilled professional who will provide the highest level of service. Don't let the temptation of DIY projects put your home or business at risk – trust a professional electrician, and rest easy knowing your electrical needs are in experienced Hands.