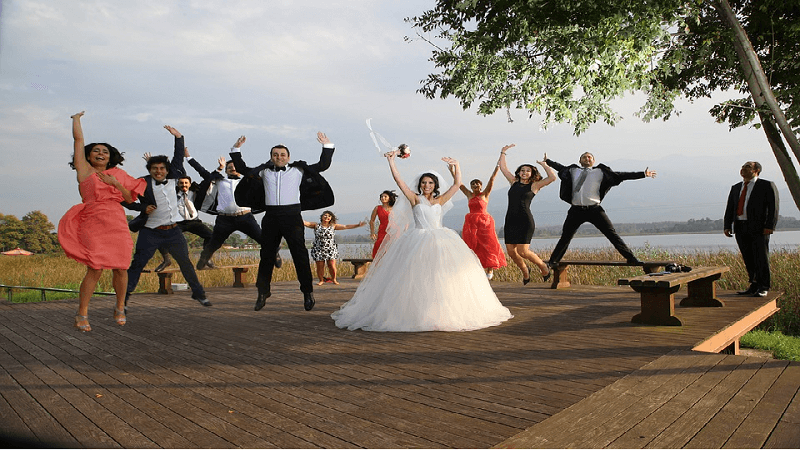 People who want to make their career as pro wedding photographers are often told that they should stay with highly passionate photography professionals. As the name suggests, the wedding photography business is all about taking pics during the wedding ceremony, and the rituals or functions occur before and after the marriage event. It is an integral part of the marriage as no marriage is complete without photography. And you probably do not know that around 2.4 million weddings take place in the world every year, out of which approx. 278,000 take place in the United Kingdom. Isn't it a big figure? From this, you can guess how lucrative the wedding photography business is.
Even the low-budget couples never ignore wedding photography as it gives them an invaluable treasure which they will cherish for their whole life, i.e., wedding photos. In simple words, wedding photography is an essential expenditure in weddings. You can earn pretty good money for yourself by pursuing this as a profession. In wedding photography, business skills pay more than degrees. However, honing some skills is imperative to succeed in this highly competitive field. Here we are going to throw light on some qualities that can help you shine between thousands of wedding photographers.
Prepared With All The Essential Equipment
Running out of memory, dead batteries, and other technical glitches can make you worried, which eventually affect your clicks. So, keep a spare set of batteries and plenty of memory cards with you. Take camera cover if you are planning to shoot outdoor wedding events as the weather can be bad anytime. Also, don't forget to carry a spare artificial lighting source, laptop or hard drive with you. It could be just a simple project for you, but for a client, a wedding is the most important day of life in which there is no point in making any mistake. You should be extra careful when it comes to carrying the photography equipment.
Also, read How to Turn Your Smartphone into an Impeccable Camera?
Ability To Capture The Right Moment
Another important quality that a wedding photographer must possess is to click the right scene or moment at the right time. Actually, humans raley remember days; the things we remember are the moments. And pictures play a vital role in memorizing the wonderful time of wedding day. Being a savvy photographer does not stop your search for incredible emotions, smiles and intense feelings. It isn't possible to keep a camera in front of the bride and groom, but this doesn't mean putting it down. Apart from capturing the couple, you can click a plethora of candid moments of relatives and friends to make the wedding album more interesting and realistic.
Having a keen eye for detail is also imperative to grab the great moments. This isn't part of technical photography skills, but every couple will look for an indispensable factor. There are four key elements that make up the photograph: composition, storytelling, lighting, emotion. Don't hassle to capture various emotions and experiment with composition and lighting. There are high chances of producing a picture when you try from different angles and use different lighting intensities.
Even the little things can make or break the picture. Therefore, having an eye for detail is imperative.
Punctuality is the key to becoming an outstanding wedding photographer. Unlike other events, the rituals and functions of marriage events occur at a fixed time. And if you get late, there are high chances of missing the important moments. So, it is important to be punctual and arrive on time at the wedding destination.
Shooting marriage is not solely about making a good rapport with couples. You need to deal with a variety of guests at every wedding event. You must possess great communication to direct and work with such a huge crowd at a wedding.
On top of everything else, you must have a passion to shine through in your work. Being a renowned wedding photographer isn't a cup of tea; a lot of hard work and patience is required to succeed and make the name. And only truly passionate people can work harder to accomplish this.
In Final Words-:
There is a significant difference between those who capture pictures and the one who crafts images. To beat the competition as a wedding photographer, it is crucial to hone the skill of crafting interesting images.