Indian cooking classes are among the first things that should come to your mind if you happen to love Indian food and want to learn how to cook it. There are various types of cooking classes in India that suit all your needs and interests. You can find some of the best cookery classes in Hyderabad, Delhi and several other cities in India. Choose a cooking class depending on your travel destination and have the best culinary experience ever.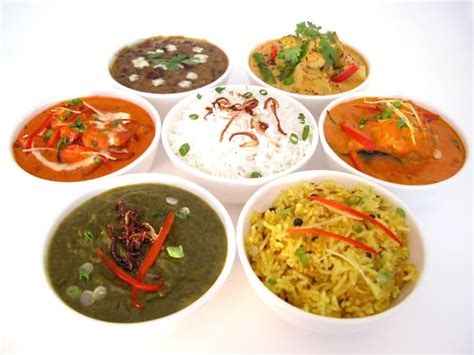 Top cooking classes in India you can attend:
From the endless list of amazing Indian cooking classes, we've shortlisted some of the best ones you can enjoy. Check thoroughly the kind of cooking these classes teach and find one that you'd like to try. You can enjoy cooking classes in India even on a last minute travel to the country.
Philipkutty's Farm, Kerala Backwaters
For hardcore meat lovers, this is the best place to have a gastronomical adventure. You will stay in a stunning water villa situated along the mesmerizing backwaters of Kerala and learn how to cook absolutely delicious Kerala cuisine. This family-run establishment offers daily cookery lessons on cuisine that's been passed down from countless generations now. Since the cuisine has heavy backwater and Christian influence upon it, you can expect a lot of non-vegetarian dishes and not just vegetarian ones.
Saffron Palate, Delhi
One of the best Indian cooking classes to attend, Saffron Palate in Delhi will take you on a culinary adventure unlike any other. It was started by three professionals from the food industry and offers cooking experiences which feature cuisines and dishes from all across the country. There are several types of classes which they offer. Some of the popular ones teach you the art of cooking a full course Indian meal, popular street food items, or a few staples and standard Indian dishes. So the next time you visit India, on business class or economy flights, make sure to attend a few of these cooking classes.
Nicky's Kitchen, Hyderabad
An ideal platform for budding chefs, Nicky's Kitchen is one of the best cooking classes to attend in Hyderabad. Mrs. Neetu Jain runs the kitchen and is adept at teaching a series of specialties which include Indian, Chinese, Italian, and Mexican cuisines. Additionally, you can learn a few special sizzlers, salads, soups, starters, and smoothies as well as desserts such as kulfi, sundaes, and cakes among others. There are south Indian cooking classes in Hyderabad you can attend as well. That's not all. You can go on Old City food tours as well.
Siolim House and Cooking School, North Goa
Goa has a lot more going for it apart from just beaches and beach parties. Goan cuisine is among the most delicious ones in the country and one every foodie must try at least once in their lifetime. Run by renowned Chef Jane, cooking classes at Siolim House are offered all year round. Attend classes at this heritage property and learn how to make the Chef's special, Fish Caldine. Being a local, Chef Jane has incredible knowledge of Goan food and is more than willing to share it with eager-to-learn amateur cooks and foodies alike.
Shashi's Cooking Classes, Udaipur
Udaipur in Rajasthan is not just popular for the stunning palaces and remarkably beautiful lakes. It is also among the best cities to visit if you wish to taste and learn how to make mouthwatering Rajasthani dishes. Shashi is a local woman who offers cooking classes where she teaches, in the most entertaining way, how to make some staple dishes. You can learn how to make parathas, masala chai, chutneys, pakoras, paneer dishes, vegetable curries, and vegetable pulao among other things.
Aakriti Eco Homestay, Nilgiri Mountains
Some of the best Indian cooking classes you can attend are at Aakriti Eco Homestay located in the heart of stunning Nilgiri tea plantations in Tamil Nadu. Amidst spectacular natural beauty, learn to cook some incredibly delicious vegetarian dishes taught by husband-wife duo of baker Ravi and chef Renu. Your day will begin with a trip to the market to buy fresh produce. Then there will be cooking sessions for half a day where you will learn step by step how to make mouthwatering vegetarian dishes.
Cooking Masala, Rishikesh
Offering to teach a myriad of cuisines, Chef Amit is famed and praised for his teaching style and wide culinary knowledge. He uses authentic and traditional recipes to teach dishes that range from north and south Indian to Jain and Rajasthani cuisines. He's also an expert on popular street food items. There is a group as well private cooking classes conducted here which are among some of the best Indian cooking classes you can hope to attend. The next time you book cheap flights with Indian Eagle for a trip to Rishikesh in Uttarakhand, apart from enjoying popular tourist attractions, attend some of these awesome cooking classes as well.