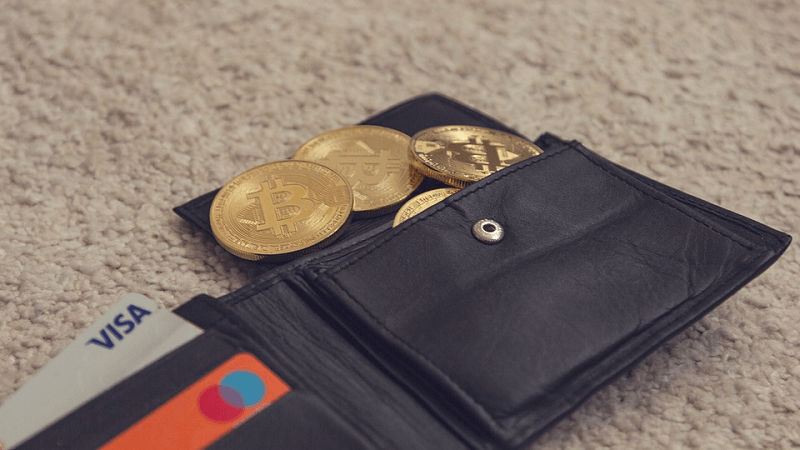 By now, most of the population knows about the first cryptocurrency to take the world by storm — Bitcoin. As the pioneer of digital currency, Bitcoin made its mark way back in 2009.
Since then, cryptocurrency has grown in leaps and bounds. Ownership today could make you a millionaire if you play your cards right when it comes to Bitcoin investment. However, it's well-known for its volatility and there are risks involved in purchasing Bitcoin cryptocurrency.
If you're interested in investing you might be wondering "how does Bitcoin wallet work, anyway?". Here's what you need to know.
The Basics of Bitcoin
The reason why Bitcoin has become so popular is that it's operated by a decentralized authority. What exactly does this mean? It's not governed by any government authorities or banks. In short, Bitcoin is its own entity entirely. All Bitcoin transactions offer the promise of low transaction fees, unlike many other government-issued currencies.
There's no such thing as physical Bitcoin currency. So, what makes this digital form of currency an actual currency then? This is because it uses cryptography to ensure all transactions are safe and secure.
Essentially, Bitcoin is a form of digital currency that's stored in a public ledger. Each Bitcoin transaction is verified by a digital process known as Bitcoin mining. When you conduct a transaction with Bitcoin, it's immediately encrypted. This means that each transaction is permanent and cannot be undone.
This is what makes Bitcoin transactions very safe. There's very little wiggle room for hackers to steal cryptocurrency without retracing their actions. All Bitcoin transactions are available for public view, too, thanks to the public ledger.
Today, Bitcoin is so popular that you can access Bitcoin ATMs that allow you to purchase the cryptocurrency with deposited cash. You can even purchase gift cards, loaded with digital Bitcoin to give friends and family!
How Does Bitcoin Wallet Work? Everything You Need to Know
So, a Bitcoin wallet sounds like something physical where you might keep your Bitcoin cash or coins, right? Well, it doesn't quite work like that.
As mentioned, there is no physical Bitcoin currency, it's all digital. This means that a Bitcoin wallet is also a digital entity that allows you to send and receive Bitcoins. But instead of storing physical currency, a Bitcoin wallet stores all the necessary cryptographic information about your Bitcoin transactions.
Bitcoin and Blockchain Technology
Remember what we said about Bitcoin encryption before? This encryption process operates with blockchain technology. Each Bitcoin transaction falls into its own, individual block, within a chain of technology that has its own traceable address.
Basically, your Bitcoin wallet stores all of these blockchain addresses. This way, you can always access and retrace your Bitcoin transactions. You can think of a Bitcoin wallet as a large address book full of blockchain addresses.
Every single Bitcoin wallet contains its own set of private keys that correspond to your blockchain address book. It's these keys that allow you to sign off on Bitcoin transactions. They give you power and control over all your Bitcoins in a blockchain address.
Without these security keys, your Bitcoin is vulnerable. Hackers can steal Bitcoin, moving it to addresses in their own wallets. Let's take a look at the different types of Bitcoin wallets you can choose from:
Hardware Wallets
This is probably your most secure option when it comes to storing your Bitcoin transactions. A hardware wallet allows you to store all your private keys on a physical device. This device does not need internet access — it works much like a USB that you plug into your computer or laptop.
When you want to make a Bitcoin transition, you just plug in the device. You then sign off transactions without exposing your private security keys online. They are also resistant to malware and virus attacks, so Bitcoin theft is uncommon.
Some popular hardware wallet manufacturers today include Ledger and Trezor.
Desktop Wallets
While desktop wallets are convenient and accessible for the end-user, they're not the most secure option. You can install a desktop wallet on your laptop or desktop computer, which gives you great control and access to your wallet.
However, there's a risk with desktop wallets because your computer could be stolen or compromised somehow. If you're considering a desktop wallet, some popular options include Electrum, Armory, Bitcoin Core, and Hive OS X.
Mobile Wallets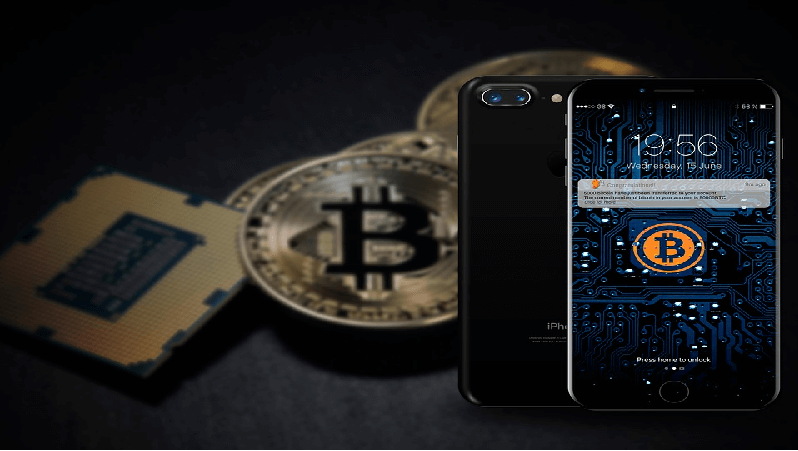 A mobile wallet is pretty similar to a desktop wallet, except you can install it on a mobile device, such as your smartphone, an IPad, or tablet. Mobile wallets also offer amazing convenience. They facilitate quick and efficient payments in-store (normally via QR code) when you're looking to purchase something with Bitcoin.
Today, most mobile wallets are compatible with both Android and iOS. Some popular options include Hive Android, Bitcoin Wallet, and Mycelium Bitcoin Wallet.
Web Wallets
This is a type of Bitcoin wallet that sends and stores your cryptocurrency on your behalf. What this means is that you can access this Bitcoin wallet from virtually anywhere, from almost any type of device.
As a third-party service, there are risks involved in choosing this type of wallet. Malware and phishing scams that steal passwords are common, as well as increased counterparty risk.
However, some of the most reliable web wallets today include Blockchain, Coinbase, and Gemini.
A Few Handy Tips to Protect Your Bitcoin Investments
As with most digital transactions that involve currency, there's always some measure of risk involved. Whether it's a breach of your account, malware, viruses, or hackers stealing your money.
Bitcoin is no different, unfortunately. In fact, there's even more impetus in the realm of cryptocurrency cybercrime because of the high value of cryptocurrencies. Here's how to keep your investments safe:
If you can opt for a hardware wallet to store your Bitcoin transactions — try to avoid wallets that rely on an internet connection
Be on high alert for all types of phishing scams. Never accept or authorize a transaction from an address you do not recognize
If you choose to use a mobile Bitcoin wallet, keep an eye out for unknown websites that you don't recognize. This way you can avoid malware attacks
Finally, you never want to give away private information such as Bitcoin security key codes. This is an easy way for someone to hack into your wallet and steal your Bitcoin!
Brush Up on Your Tech Knowledge Today
If you've been wondering, "how does Bitcoin wallet work?", we hope this blog has helped to answer some of your questions. If you're on the hunt for knowledge and want to broaden your cryptocurrency expertise, don't miss out on the rest of this blog!
Explore for more articles on all things gadgets, gaming, crypto investments — the list goes on!