Human beings are a social animal and know how to show your love for your dear once like friends. To celebrate this noble feeling it was deemed fit to have a day dedicated to friends and friendship. Accordingly, first Sunday of August is celebrated as a friendship day in many countries to show your gratitude towards your friends. It is a special day in the year where we show our love towards our friends.
As there is no blood relationship with our friends but they play as important role as our family members. A friend is one who always supports you in your bed times and shares happiness in your good times. Friend accept you with your positive qualities and negativeness.There are many ways to celebrate friendship day with your friends some of them are listed below.
Here are some ideas on how to celebrate Friendship Day.
Celebrating things together is the best idea to strengthen your friendship bond.
You can appreciate your friendship by giving a nice card to your friend and telling them how much value they are in your life. Please be honest about your feelings for them.
You can celebrate your day by planning a dinner with your best once & have a cheerful & fun night with them.
If your friend is sports lover you can celebrate this day by playing a sport that you and your friend love to play.
You can plan for camping along with your gang. Just fix the sport like track, beach, baseball and all the other things that can become memorable for all of you friends .keep the camera ready to capture the memorable moments.
Call all those old friends you haven't spoken to in ages. Remember the girl scout motto:

"Make new friends and keep the old, one is silver and the other gold"!

Take a camera or you could even go to a studio for taking some photos to keep the precious moments in store. Looking back at these photos, you shall be able to smile.
You can organize get together with your friends with whom you didn't meet so longer. You can visit your school or colleges and recall old memories that you had spent with them.
You can also present a gift to them to let them know that how much precious they are in your life. This is the way to show your love to them.
You can also celebrate this day by making an album of your most special moments spent together. This can also be one of the touching things for you and your friend as it will help you to rewind and recall your memories.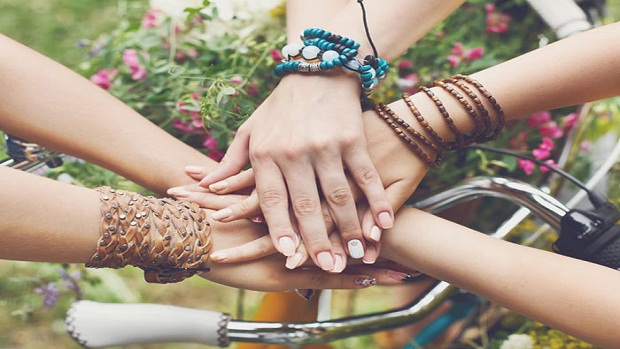 This Friendship Day takes a minute to think about your best friend, the person who admire you regardless of where you are, and what you're experiencing in life. It is very hard to maintain a true friendship but when a really true friend goes along it is definitely justified even despite the time and vitality.