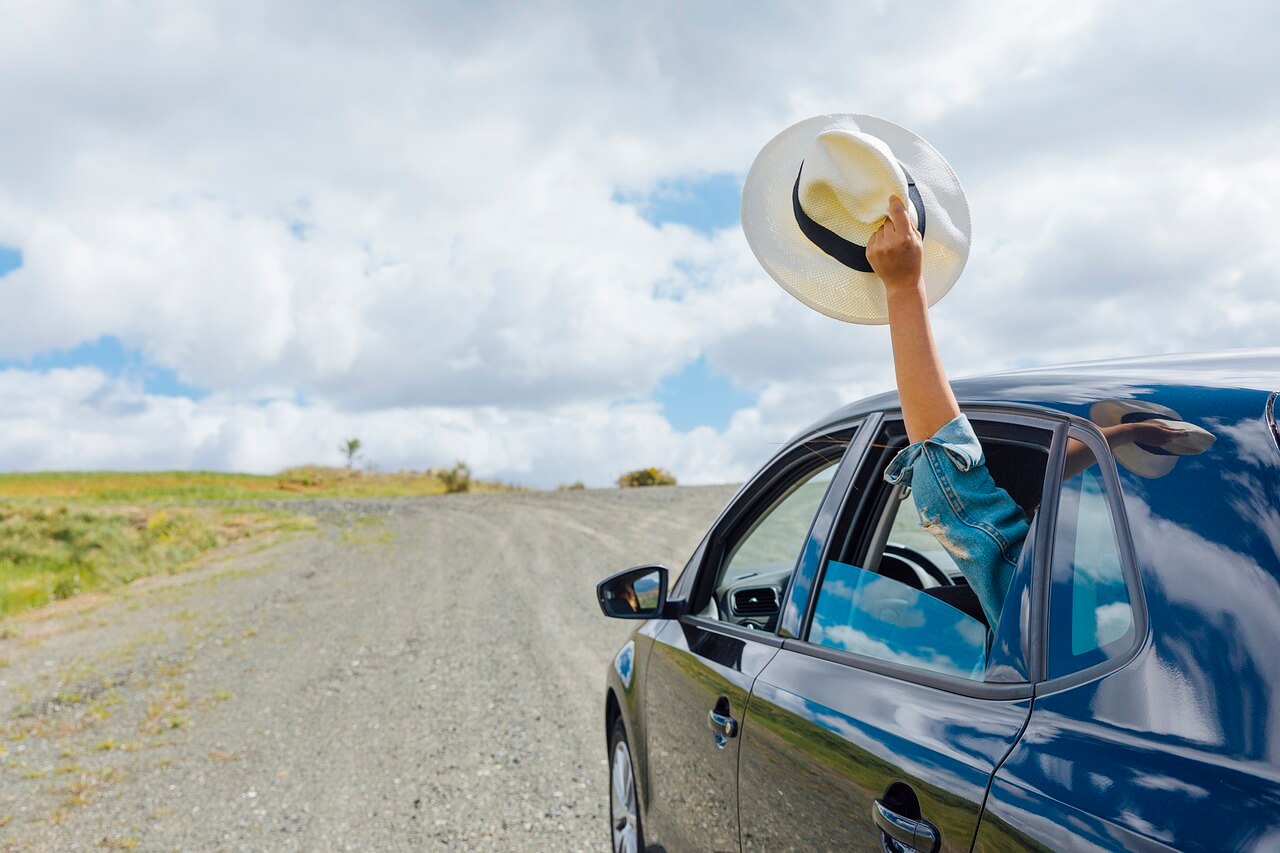 Heading on a road trip? One of the key components of a successful journey, aside from the open road and good company, is an epic playlist to match every mile. As music trends continue to evolve, so does the soundtrack for our travels. Whether you're cruising through cityscapes or rolling down scenic routes, the right tunes can make all the difference. Here's a curated selection of today's essential driving hits to amplify your road trip experience. Road Trip Rhythms: Today's Essential Driving Hits
"Blinding Lights" by The Weeknd – With its infectious '80s-inspired beat and energizing tempo, this song sets the perfect tone for any road adventure. The pulsating rhythm syncs beautifully with the passing scenery.
"Levitating" by Dua Lipa ft. DaBaby – This funky and upbeat track brings a refreshing vibe to the journey. Its catchy rhythm and lively melody might just make you want to dance in your seat.
"Drivers License" by Olivia Rodrigo – A heartfelt and emotive tune, perfect for contemplative moments on the road. The powerful lyrics coupled with Rodrigo's voice create a compelling driving experience.
"Mood" by 24kGoldn ft. iann dior – An undeniably catchy tune that blends pop and rap elements seamlessly. Its infectious rhythm and relatable lyrics make it a hit for any playlist.
"Good 4 U" by Olivia Rodrigo – A pop-punk anthem with an energetic tempo that's perfect for singing along. Its lively beat can provide an extra burst of energy during the trip.
"Peaches" by Justin Bieber ft. Daniel Caesar, Giveon – A mellow, chill song with an infectious rhythm. Its laid-back vibes make it perfect for enjoying the scenic views along the way.
"Save Your Tears" by The Weeknd – A pulsating track that seamlessly blends '80s vibes with a modern twist. The beat and The Weeknd's vocals create an electrifying atmosphere.
"Stay" by The Kid LAROI & Justin Bieber –  Is an addictive pop track with a dynamic beat. It's perfect for cruising down the highway with the windows down.
"Montero (Call Me By Your Name)" by Lil Nas X – This catchy and bold anthem brings a unique and vibrant energy to the trip. Its bold rhythm might just be the extra boost of confidence you need on the road.
"Heat Waves" by Glass Animals – A dreamy and atmospheric song that sets a relaxed mood for the journey. Its chill vibes can make the drive more enjoyable.
"Industry Baby" by Lil Nas X ft. Jack Harlow – An energetic and empowering track that infuses confidence into the drive. Its lively tempo and bold lyrics can keep the spirits high.
"Kiss Me More" by Doja Cat ft. SZA – A sultry and catchy tune that adds a touch of glamour to the trip. Its vibrant beats are perfect for those moments when the road seems endless.
"Deja Vu" by Olivia Rodrigo is an introspective and nostalgic song with an infectious melody. Its reflective lyrics might resonate during the quieter stretches of the journey.
"Butter" by BTS – A groovy and upbeat track that can keep the energy high during the drive. Its catchy rhythm is perfect for creating a lively atmosphere.
"Beautiful Mistakes" by Maroon 5 ft. Megan Thee Stallion – A dynamic and catchy pop track with an energetic beat. Its lively tempo can keep the momentum going.
"Leave The Door Open" by Bruno Mars, Anderson. Paak, Silk Sonic – A smooth and soulful tune that sets a laid-back ambiance for the trip. Its classic vibes might make the journey feel timeless.
"Bad Habits" by Ed Sheeran – A catchy and rhythmic song that's perfect for keeping the mood uplifted. Its infectious rhythm might just keep your spirits high.
"Shivers" by Ed Sheeran – A vibrant and upbeat track that offers a dynamic atmosphere for the journey. Its energetic beats might just add an extra spark to the drive.
"Permission to Dance" by BTS –  Is an uplifting and infectious song that encourages fun and celebration. Its lively tempo is perfect for those moments of pure joy.
"My Universe" by Coldplay x BTS – A captivating and melodious track that's perfect for those reflective moments on the road. Its harmonious blend might just make the journey feel magical.
Conclusion
Music and road trips go hand in hand, and creating the perfect playlist can make all the difference. By selecting the right beats, tempos, and vibes that resonate with the essence of your journey, you can enhance your overall experience. And what better way to amplify your selection than through a quality car audio installation in Utah?
With the sound system dialed in just right, every bass note and every vocal will come through crystal clear. From scenic drives through national parks to cross-country adventures, the perfect playlist and car audio installation will enrich your trip and make it even more memorable. So hit the road, turn up the volume, and enjoy the ride!