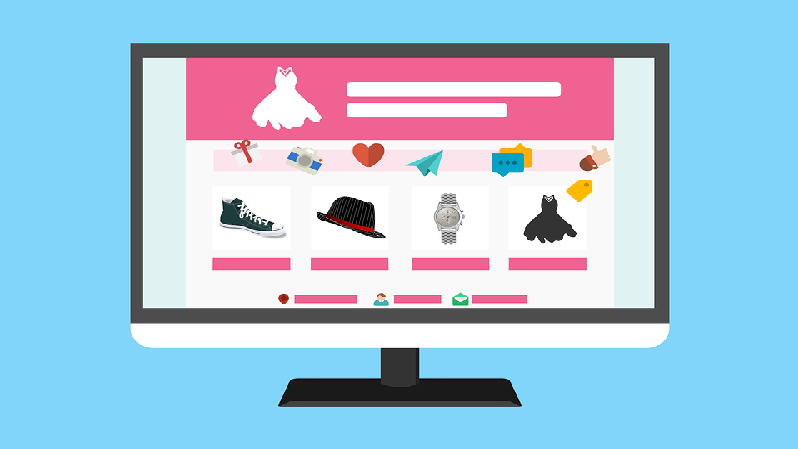 Are you planning to sell clothes online but don't know which existing website platform is best for your business? With a wealth of choices accessible, determining which one to select can be overwhelming.
To ensure that your website meets the needs of your business and delivers an enjoyable customer experience, you need to consider a few key points.
In this article, we will explore five crucial aspects that you should take into account when selecting a website platform for your clothing store. Learning about the elements that should factor into your choice, from design flexibility to security features.
With the right information, you can make an informed decision and select the best existing platform for selling clothes online. Let's get started!
Here are the factors to consider:
1.   Ease of Use
When choosing the right website platform for your business, keeping ease of use top-of-mind is essential. After all, if you're spending time on a platform that is too complex and difficult to navigate, you won't be able to take advantage of its features properly or maximize performance.
You want to select a website platform like Flipkart which is easy to navigate and use. If your customers need help understanding how to make purchases or navigate the website, they may not stick around long enough to buy any items from you.
Additionally, an easy-to-use website platform will allow you to quickly sell clothes online without putting too much effort into making changes or updating information.
2.   Flexibility
Another important factor while selecting a website platform for your business is flexibility. It is essential to think about whether you need something that allows easy scalability and customization.
An established e-commerce platform such as Flipkart can provide you with the ability to sell clothes of various sizes and colors, manage inventory, and even offer discounts or promotions.
This platform also allows easy integration with third-party services such as payment gateways, shipping partners, and other tools needed to run your business efficiently.
3.   Customization Options
Any platform that you choose for setting up an online store should have the ability to be easily customized according to your needs. Flipkart seller hub, for example, allows you to customize the look and feel of your store and add features such as product sorting and payment gateways.
If you sell clothes, for instance, you'll need to be able to create customer segmentations according to size, color, etc. That way, customers can quickly find what they're looking for without scrolling through long lists of products.
Additionally, you should look for platforms that offer customization options in terms of design, product display, and customer experience. Doing so can create a unique shopping experience that will encourage customers to return time after time.
4.   The Technical Expertise of the Site
Choosing the proper website platform for your business is an essential decision that should be weighed based on its technical capabilities.
Many platforms are designed with specific types of businesses in mind, and knowing the capabilities of each platform can help you determine which one is best suited to sell clothes online.
Research different platforms and their features before making the final decision.
5.   Budget
When deciding on the ideal website platform for your business, cost is of utmost importance. You'll want to ensure you have enough funds to cover all costs associated with the platform.
Additionally, if you plan on selling clothes online, you should factor in the cost of payment processing solutions like PayPal or Stripe.
Ultimately, it's essential to choose a website platform that fits your budget so you don't end up overspending.
The Bottom Line
Deciding on the right website platform for your business is no small feat, as there are numerous factors to consider. From the ease of use and customization to cost and security features, each should be carefully weighed according to the specific needs of your business.
For example, if you sell clothes online, you must choose a platform with robust catalog management and e-commerce capabilities just like Flipkart. Simultaneously, you must identify a platform that is dependable, safe and budget-friendly.
By taking the time to evaluate each option carefully, you can make an informed decision that will serve your business's needs for years to come.