One of the important aspects of an organization is managing various kinds of stuff. So, to make managing tasks easier here is the ultimate weapon. Simply, this writing is about the best task management software. 
Brief Explanation on Task Management
In general words, task management is the method of handling a task through several phases beginning from start to finish. The final objective is to successfully complete the tasks and projects within the time limit. For this, task management software includes functions like creating, examining, pursuing, and reporting. As of now, 77% of high-performance tasks and projects use this management software. It also makes active decisions for the tasks to adjust to changes that may occur in the mere future. Other than making a to-do list it also performs other purposes. Such as assigning subtasks to other team's and fixing time deadlines or milestones to get work done in time. As per blind sources, the reports show that task management employee's burnout rate has increased by 12% in just two months by COVID-19.
Does Your Workteam Need Task Management Software?
The answer is pretty obvious. Yes, any team or company needs task management software. The PMI's 2017 survey, reveals that 37% of executive leaders expressed that the lack of clear focus, management, and objectives is the main cause for project failure. In the U.S. for every 1 billion dollars that are financed, an average of 122 million dollars are destroyed due to lack of task performance. 
Task management software helps in preparing plans and managing the tasks. This software also helps in improving the workflow of the company in various paths. It also assists in tracking and recording every tiny information about the project. The potential of tracking the deadlines, team responses, tasks, and meetings produces task management software as a vital tool that every business needs. The most crucial factor in task management is the prioritization of tasks. This software also utilizes true resources at the perfect time. 
Task management software makes the work more profitable and cuts out the unnecessary works from the stem

It also gives the tasks and duties depending on the skills of the people in the team  

This software governs, focuses, and labels tasks and projects

Regulates and monitors the growth of projects in real-time 

Custom options and schedules are also available in task management software 

It provides collaboration tools to cooperate with other team's

The software also updates the situation and level of the tasks and projects online 

It also makes it possible to place notes, links, files and creates a comments section for the tasks

This also establishes to-do lists for every individual in the team 

The software allows sharing the updates and progress of the projects with other teammates  
Best Task Management Software 
Few essential features every task management software possesses are task assignment, task tracking, Kanban boards, task prioritization, task planning, updates, and notifications. Some of the best software for task management are mentioned below. 
PeppyBiz

Their software started offering services in 2019. Many famous companies and brands use this software. They offer some of the best results for healthcare, IT, software, hospitality, and travel-related companies. This new software is increasing customers rapidly because of its rich features. It is suitable for every size of the company. Some of the features are Gantt projects, mergers, calendar views, deadlines, quicker chats, and many more. As of now, there are more than 12,000 customers that use PeppyBiz software. 
Flowlu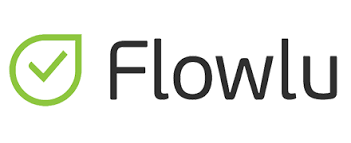 This software is a cloud-based software with the best task management tools. It is convenient for fresh, average, and huge businesses. Some of the features are Gantt projects, sharing, task managing, deadline tracking, project managing, and many more. Other features also contain invoices, templates, accounting, and quotes. Flowlu software operates on both Android and iOS. They offer a free plan that permits two users for creating and sharing tasks.  
Asana

Some of the features that are offered by this software are visual board, calendar views, task lists, various codes, deadlines, board views, and a few more. Asana operates in Android, Windows, and iOS. It has some of the best tracking tools with more than 100+ plus integrations. Their software is in use by 80,000+ companies across the globe. They also offer a free version of the software along with a free trial plan. 
Pipefy

This is cloud-based and web-based software. Pipefy software is best suitable for marketing, human resources, finance, customer service, and sales associated companies and industries. Their software has a solid API and it also regulates complicated plans. Some of the features of this software are custom templates, kanban boards, sprint views, custom cards, and many more. This is a no-code platform. It has several integration tools to collaborate with other third-party apps. 
Basecamp

This software is suitable for freelancers, large enterprises, small businesses, and startup companies. It operates in various systems like iOS, Windows, Android, and Mac. Some of the features of basecamp software are time tracking, consumer portals, templates, deadlines, milestone reminders, and many more. This software also has a free trial for a particular period. 
Smartsheet

This is SaaS-based software. Smartsheet software has offered services and solutions since 2006. This software is created by Smartsheet Inc. They offer solutions in various languages since it has customers and companies that use their software across the world. Some of the aspects are Gantt projects, various calendars, portals, a simple dashboard, several task reminders, and many more. It also operates in web-based, Android, and iOS systems. This software has strong team collaboration tools, and it automates similar business processes. 
Clickup

Click up is a cloud-based work management software. Clickup software is good for tiny companies and teams that want flexible collaboration tools. They offer simple drag and drop lotion and friendly to use. Some of the features are dashboard, web forms, Gantt projects, tracking, and many more. This software operates on both iOS and Android devices. Clickup software offers a free plan. Their free plan has unlimited storage and supports limitless users. 
Airtable

Airtable is a cloud-based task management solution. This is best suitable for small teams, marketing companies, and designer agencies. Airtable offers features like task tracking, Kanban boards, file sharing, color coding, and many more. Other features also include calendar views, event planning, and campaigns. It also operates on Android and iOS. Their software offers a free plan with 2 weeks of revision history and 2GB storage.  
Monday.com  

This software is suitable for every kind of company. Monday software has customers across 140 nations. It has more than 1 lakh companies that use this software. Their software has a free trial plan that operates for up to two weeks. One fundamental element of Monday software is seamless integration tools. Some of the features are design templates, display maps, calendar views, visual reports, and many more. 
Glip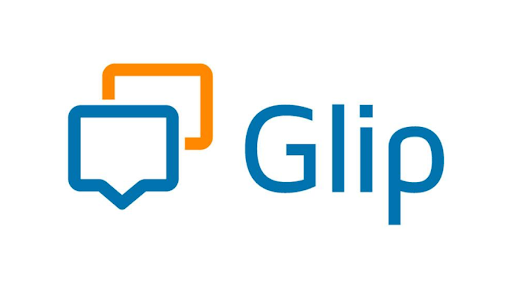 This is suitable for remote departments and freelancers. Glip software has features such as discussion boards, calendar views, sharing options, filter tasks, and many more. This software also delivers steady communication while dealing with projects and tasks. It operates in Windows, iOS, Android, web-based, SaaS-based, Mac, and cloud-based systems. They offer a free trial and also a free app version of the software. 
nTask
This software is one of the good management software. nTask software creates a sole platform. All the team members can check the progress of the project on this platform. Some of the best features are timesheets, tracking, organizing meetings, fixing bugs, reports, and many more. Their software has various collaboration solutions with a simple planning strategy. They offer a free trial plan for users without any charge. 
Todoist 
Todoist is the number one to-do list software in the world. This software has been operating since 2007 with more than 25 million consumers. Their software allows the team to develop recurring tasks and also allocates the levels of the projects and tasks. It helps in collaboration with other internal departments and also creates a comment section. Todoist task software offers both a free trial and also a free app version. 
Conclusion 
So don't waste your time on arranging sticky notes, searching for to-do lists, and emails. The task management software manages the time, tasks, meeting deadlines, and prioritizes the projects. It also simplifies the managing tasks and streamlines the workflow. Companies that use task management software save 28 times more money than the companies that don't have this software. So, to obtain all these benefits for your project. Then try software that is good for your team and the entire organization.