Summer is the time when everyone decides to take a rest, and relax, preferably while on vacation. Although there are many vacation spots such as Thailand, Mexico, and the Bahamas, they definitely deserve your attention if you want to travel internationally. However, Europe also has something to offer: its true gem, The Mediterranean. If you've been attracted to this region, and you want to visit it for the first time, then here are some of the best ways to experience the Mediterranean this summer.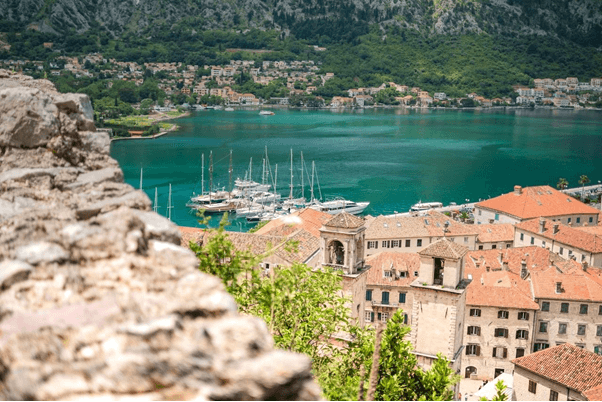 Go to Malta
This tiny island country is much more than it seems at first glance. Since the island is small, that means moving around won't require too much time. Although Maltese is the official language, everyone speaks English since it's the official second language. There are many beach resorts such as Golden Bay that offer great accommodation and a wide variety of entertainment options. The capital city, Valletta, dates from the 16th century. It has a lot of amenities such as museums, churches, and public parks and gardens. The climate is pretty mild, typically Mediterranean, so if you want a true summer vacation, then it's best to visit in July or August.
Check out Cyprus to experience two distinct cultures
Cyprus is another Mediterranean island, known for its beautiful beaches and UNESCO heritage sites. However, it's important to say that the island itself is divided into two parts.  Greek and Turkish, and they're often treated as two separate countries. So aside from larger cities such as Larnaca, Limassol, or Nicosia, be sure to check out Pafos, a UNESCO heritage coastal town. If you're up for some partying, then make sure to go to Ayia Napa, a place that offers amazing parties during the season. In case you want to visit the Turkish side of the island, then don't forget to visit the Roman ruins of Salamis and Venetian fortresses Hilarion and Kyrenia.
Bay of Kotor, Montenegro
Montenegro is one of the youngest European countries, gaining independence in 2006. Although it's small and technically on the Adriatic coast, it offers a wide variety of options, from beautiful beaches both sandy and rocky, to amazing mountains. Bay of Kotor is a true gem: another UNESCO World Heritage Site, that has beaches, but lush mountains surround it. This makes the whole experience much more special.
The neighboring cities of Tivat and Kotor have great restaurants and café culture, and the streets are also full of charming churches and cats. In Kotor, cats are considered a symbol of the city. If Kotor and Tivat seem appealing as destinations, then check out long-term lettings in Montenegro because honestly, the whole summer there seems like a great idea. Aside from those two places, you can visit Sveti Stefan island, Perast, a quaint fishing village, and of course, Budva, the true party place of Montenegro.
Visit Santorini
If there's one Mediterranean destination that is a must-see, then it's Santorini. One of the most gorgeous Greek islands, known for its picturesque blue and white aesthetics. Which is a perfect choice if you enjoy stunning views and a buzzing atmosphere. Aside from enjoying the views, there is so much more to Santorini, from Palea Kameni hot springs to walking down the dark sand beaches of Perissa. If you want a true Greek experience with a dash of luxury, then Santorini should be on your itinerary.
Experience Cinque Terre, Italy in its full glory
As you probably know, Italy is one of the most beautiful Mediterranean destinations. Another UNESCO-listed heritage, Cinque Terre is actually a group of five fishing villages, known for their pastel colors. The old-school, charming 19th-century train track connects them all, which makes the whole experience so much more exciting and fun. Monterosso Beach, walking the Blue Trail and swimming are must-do activities. And when you want to take a break, be sure to try some of the iconic wines from Cinque Terre's famous vineyards.
Enjoy the vibrant atmosphere in Barcelona, Spain
Barcelona is a city full of meaningful history, breathtaking architecture, and beautiful beaches. If you want to experience a truly vibrant city atmosphere, then Barcelona is your place. Plus, there are so many sites to visit, from Sagrada Família, and The Jewish Quarter to La Rambla and bustling food markets. Barcelona is located in the Mediterranean. Which makes it a unique attraction especially if you enjoy vibrant, urban places and visiting beaches. Also, make sure to check out Salvador Dalí's museum and Park Güell.
Conclusion
The Mediterranean is a perfect holiday location. As it is home to different countries, cultures, and languages that share one thing in common: an amazing and laid-back atmosphere, great food, and wine. Therefore, if you enjoy lounging at the beach, eating or partying, as well as visiting historic sites, then make sure to visit some of these places and have the best summer of your life.