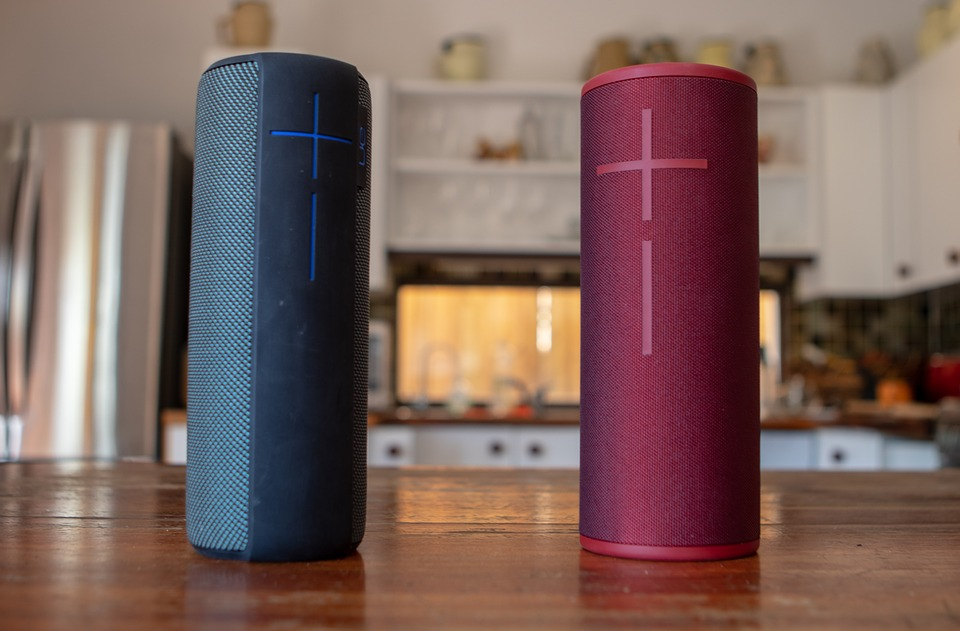 Choose a smart and portable Bluetooth speaker is something stressful for music lovers. A portable speaker is a device attached to your phone through WiFi and enhances your music experience. However, there are some main points that you need to keep in mind before buying these speakers. The Bluetooth speakers wholesale are the most reasonable ones to purchase, which come in all sizes, shapes, and different frequency ranges.
The best Bluetooth speakers will comfort and help you do it in style. Here are some specifications and features that you must look at before buying a Bluetooth speaker, especially when you are in a field of music.
Specification and features of smart Bluetooth speaker
1. Frequency response
the range is the frequency response that is measured in Hertz ranges from 100Hz – 20,000Hz. The wider the ranger of the speaker, the better functionality it possesses. It represents its quality, but the wide range doesn't sound as it varied based on brand, person to person, and the place where it is placed.
Every instrument's frequency is different like piano and guitar have mid-range frequency up to 250Hz to 4000Hz (or 4kHz). The frequency range is also affected by the age factor as older people cannot hear specific frequencies because of their age factor.
2. Bluetooth version
You should check the speakers' Bluetooth range before buying it because the Bluetooth range tells about the distance you can keep between the speaker and the phone and the speaker's audio transmission quality. For a low energy profile, battery energy life, you should look for Bluetooth 4 or 5.
Moreover, good Bluetooth can range about 60 meters. The Bluetooth 5 is the standard advanced version of Bluetooth with innovative and advanced data transmission rate and range.
3. Drivers
The central part of a speaker is the driver. It is necessary to check a driver before purchasing a typical driver's rangers of 40mm, a suitable size driver. The bigger the speaker, the bigger the size of the driver is relevant and appropriate.
The driver quality directly affects the sound quality and how the speaker will sound. The smaller Bluetooth speaker has a compact size driver positioned either facing upwards or downwards for better sound quality, comes with a single and has a full-range driver.
Many speakers who have twin driver systems are much louder and more noticeable nowadays. However, there are no woofers inside the Bluetooth speaker, so the base is produced from a passive radiator. The best passive radiator for a person who loves to hear music like pop, rock, and electronic must have a passive radiator range up to JBL Flip 4.
4. Connectivity
Being portable is one of the attractive features that these speakers have. It is a weird connection that saves a bit of battery on your phone and produced better sound quality. Also, the NFC in a speaker will have you in quick and fast pairing with your phone.
The advanced speakers have a better microphone, which will act just like a phone speaker, and you can attend calls without touching your phones. Moreover, it enables you to engage with your phone's virtual assistant. So, you can check all the climate and weather updates without touching the phones.
5. Charging Style
Another factor that we have to look at before the purchase is the standard USB charging port. It enables you to enjoy and feel the music without any bundle cable with you outside. Moreover, nowadays, there is a stick to a Mirco-USB port, which helps you charge the speaker through a power bank. So, you don't need any sockets for charging. These portable speakers make your work easier by having an advanced charging style.
6. waterproof
Have you ever wonder about a Bluetooth speaker with waterproof quality. Today you can also find waterproof Bluetooth speakers if they have a speaker's IP rating. IPX4 means that the speaker is splash-proof and spill-friendly, making it ideal for picnics and kitchens.
Further, if you want a speaker who can survive a torrential downpour and a few hard knocks, go for the IPX7 rating speaker, such as the JBL Xtreme 2. Speaker such as IP67 is also waterproof, and the only difference is that they're dust-proof to boot.
The IP68 rating is a speaker that can be immersed at a depth of 1.5m for at least 30 minutes.
7. multi-room quality
Some Bluetooth speakers have Bluetooth, luckily, and WiFi have multi-room audio within your budget. Before buying the portability of the speaker, whether it is portable to WiFi or Bluetooth or both. If a speaker has both the function, it means that it has a multi-room system.
WiFi speakers run on AC power and attach and connect to your home network. Therefore, these speakers require an outlet. However, the Bluetooth speakers are paired directly with a system or device such as a phone or laptop.
You can get affordable Bluetooth speakers wholesale, which has a party boost function and enable you to connect to two or more speakers at a time over Bluetooth. Moreover, there is no internet connection or WiFi signal even to enjoy music through these speakers. You can do a smart switch and convert from WiFi to Bluetooth.
8. Is it smart
Check whether a speaker is smart and versatile. Smart Bluetooth speakers can live music and have access to virtual assistants such as Google Assistant, Amazon Alexa, and Siri.
For example, Google has its Home series of smart speakers, Amazon Alexa is accessible in the company's Echo line of speakers, and Apple deals with the superb HomePod. Moreover, third-party Bluetooth speakers feature microphones that help you enjoy both hands-free calls and support of voice-activated virtual assistants features.
If you enjoy music and frequent music listeners and want high-quality and high-resolution audio, you should go for a Bluetooth speaker supporting aptX HD. It is the most suitable speaker for you as it has an audio codec that supports 24-bit audio streaming like reduces distortion and Bluetooth.