Computer gaming gear refers to a device which enhances the immersive effect of modern games. It aids in achieving a realistic gaming experience for the game players. It varies in forms such as keyboards, mouse, monitors, headphones, and other PC gaming accessories.
In this article, we'll go through how PC gaming has pushed technology to the edge.
In an article by Kevin Lee at TechRadar, he emphasizes how new gaming setup accessories are being built and meant to be released this year. Kevin stresses that even though a gamer already has an ultra-wide and high definition monitor or an extravagant keyboard, there are still a lot of PC gaming desk accessories to support specific gameplay.
The best part about advances in these gaming technologies is how they proliferate and improve other areas of our lives. Moreover, it enables its previous version to become cheaper for those who need budget-friendly alternatives to gaming equipment.
For a gamer, a computer gaming gear is necessary for a smooth gaming experience. Listed below are some of the PC gaming accessories that are set to be released this year.
 The Magic of Prisms
Late this year, a new multi-monitor setup is set to be released on the market – The Asus Bezel-Free Kit
This computer gaming gear is said to eliminate the disadvantage of the usual multi-monitor setup. For this specific product, it uses the refraction of light to emerge two screens into a seamless image successfully.
How does this affect modern gaming? As its name states, this is the most bezel-free multi-monitor screen one can get. It improves not only design but increases the aesthetics and functionality of gameplay for those who use multiple screens. Alternatively, for work, this helps you see the screens as one giant one rather than multiple screens, reducing potential distraction.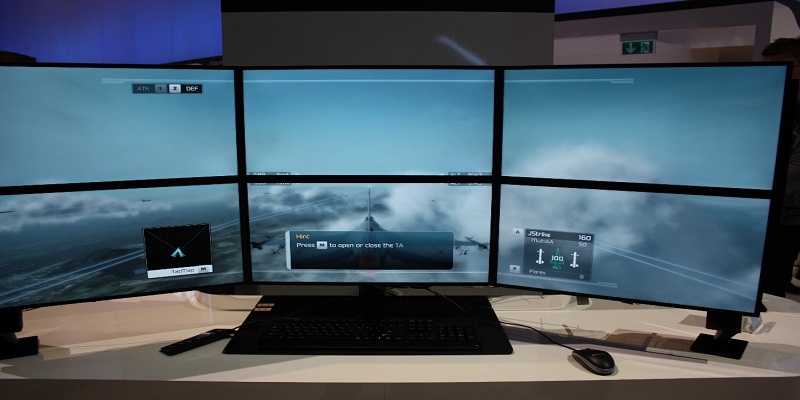 Graphics Always On Point
HP Omen X 65 BFGD is set to be also launched this year. This computer gaming gear offers the highest definition of quality when it comes to gaming. Its specifications include a 65-inch panel, 4K resolution, a 120Hz refresh rate and one-millisecond response rate. With all these features, a gamer would not be able to resist to purchase one.
More Keys, More Fun
Cooler Master MasterKeys MK851 is set to be released in the middle of this year. When you look at it in pictures, it will look like a regular RGB keyboard. But in reality, it comes with an additional feature.
For this specific keyboard, it will include eight analog keys which can be used to maneuver characters during the game. Adding the crucial analog element of this computer gaming gear will get the attention of the players.
Though the cost hasn't been released, you can bet that it'll be damn expensive. That being said, you can expect that all previous editions will be lower in price. Mechanical keyboards have reached a point where you can get a decent one for less than $50. This is one of the great advantages of increased production and technology.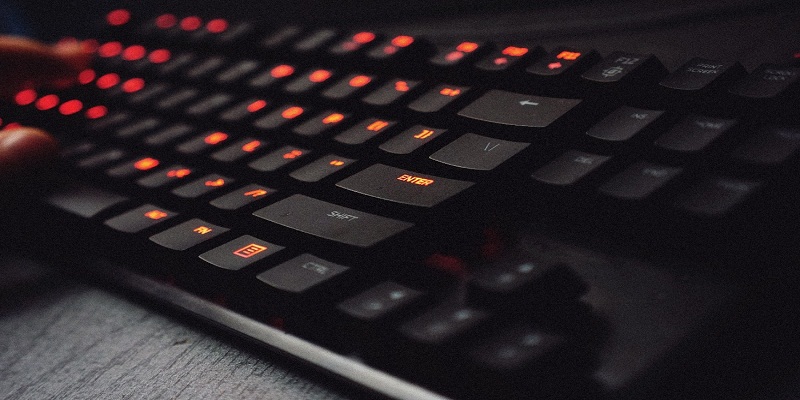 Bang Means Good
Incredible audio quality during gameplay is what every gamer would want. Early this year, Razer Nommo Pro will be released in the market.  To give the loudest and the most powerful PC gaming speaker systems that one could ever have.
These PC gaming desk accessories are technologically advanced and continually improved. It caters the needs of the players to have as much as possible realistic and convincing game experience.
One computer gaming gear can be costly since every innovation will include a new feature which costs thousands of money. For people who love games more than anything else, this is life for them, and it means serious business.
People who are not into games would not understand the continuous development of these gaming setup accessories. But, these modernizations are very efficient in the gaming world.
When compared to an ordinary mouse, a gaming mouse can be small, but it will cost a lot due to the features added. It will make the gamers play more comfortably due to the extra buttons which are very game-specific.
Conclusion
What can be gleaned from these advances in gaming technology?
First off, the gaming industry is booming. With gaming becoming so popular as a form of entertainment (to both play and to watch), its no coincidence that gaming technology is still improving.
Second, these technologies will improve not only gaming but anything to do with PCs.
A regular speaker is already an asset for a person who never does games, but for a professional gamer, audio is very crucial for a game. The speakers or the headphones should give off banging sound effects and significant impact to make the game more thrilling. This same technology can be used for future audio improvements such as movies, headphones, or even stadium events.
Since video games continue to increase its popularity, these game peripherals will never go to waste. A computer gaming gear will always be on trend no matter what.