Floor space is always talked about in the real estate sector. Right from measuring, buying, and construction of a house, the floor is the most integral part. As it takes up so much space, it is bound to have a huge impact on the overall look and aesthetics of the place. Believe it or not, but flooring does have an impact on the person's mind, body, and soul. The type of Herringbone flooring you install will determine if the place is cooler or warmer, whether it is cozy or uncomfortable.
The design and style of the floor completely transform the opinion of people visiting your home. Certain styles or designs make the place more spacious than it actually is, while others lend a very traditional and pleasing effect to the place. It might get really confusing about how to approach herringbone pattern because it can offer multiple looks and finishes depending on the way it is used. To ease out this confusion, we have come up with a few options to help you decide on the correct way of using herringbone style to bring out the actual beauty and elegance.
Herringbone Hallways and Entrances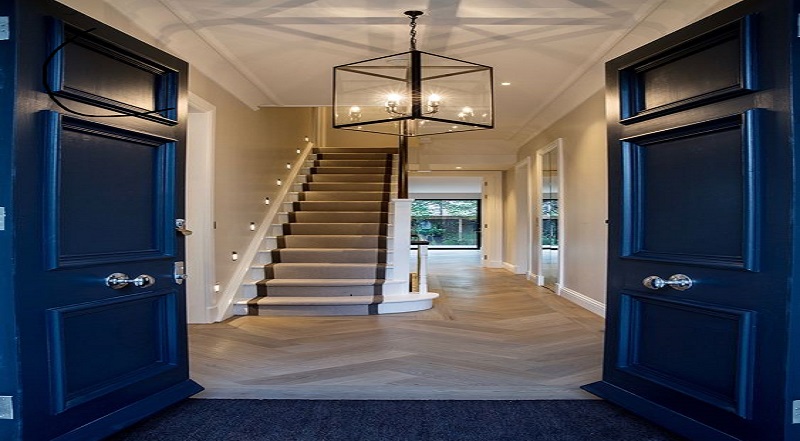 The dynamic pattern of a herringbone engineered flooring has a welcoming effect on entrances and hallways of homes. The installation of such a beautiful pattern depends on the available space in the foyer. A herringbone floor with its intelligent design and style in a narrow hallway creates the perception of the space being larger than it really is. Larger, rectangular entry halls could complement the herringbone pattern with straight planks or a stone floor for contrast and better finish. For example, a darker shade timber floor featuring straight planks is balanced with marble tiles laid in a herringbone pattern, adding a modern and urbane touch to a traditional floor design.
Double Herringbone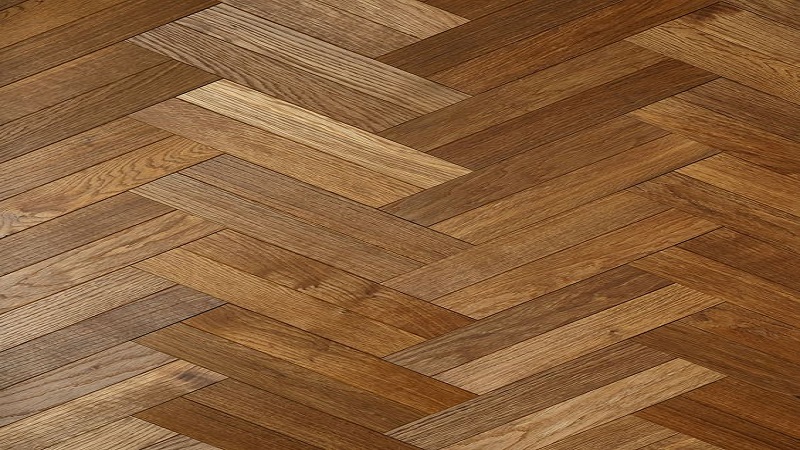 The traditional herringbone pattern is created using single planks of wood floor. However, the double herringbone pattern uses double planks, creating a bolder impact visually. You can customize it by mixing up the colors, textures, finishes, or species for a mesmerizing double-tone effect. A double plank application not only creates a bigger herringbone pattern but also looks impressive and stunning. Oak herringbone flooring options are considered to be ideal feature floors as you can buy it for some rooms of your home and later break it up by laying straight planks in other areas.
Herringbone Tiles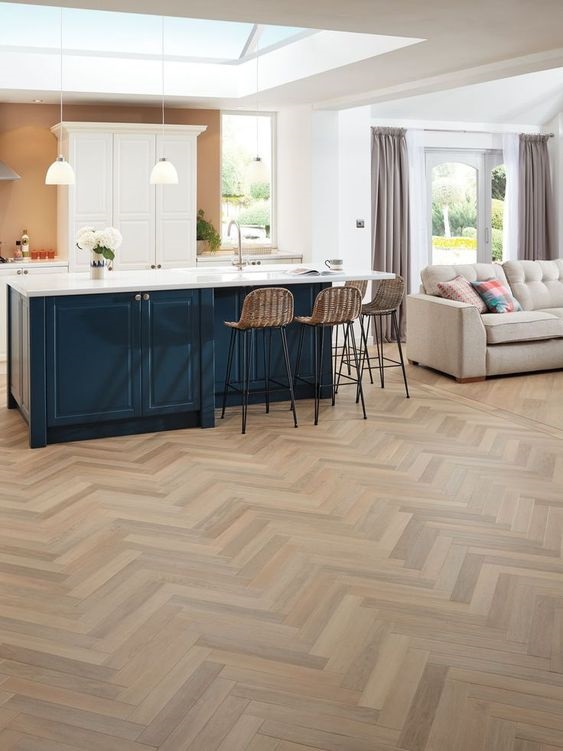 Real wood looking ceramic tiles laid in a herringbone pattern offers an aesthetic and pragmatic solution to traditional hardwood or engineered wood flooring choices in areas where there are frequent changes in temperature and moisture levels. Kitchens, washrooms, and laundry rooms are constantly interacting with the moisture and wood-based flooring options run the risk of warping and molds. Ceramic or stone tiles that replicate the look of real wood deliver the same timeless beauty and appeal without worrying about any sort of damage.
Herringbone Pattern connects Contrasting Spaces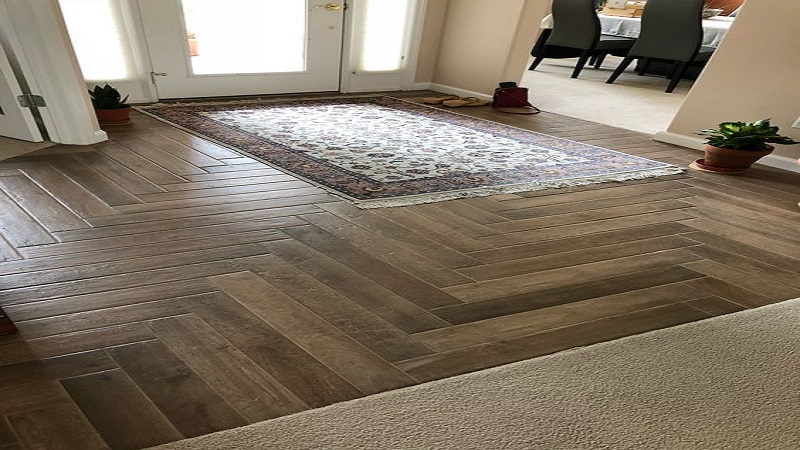 In any open plan layout with distinctive elements, a herringbone design acts as a connecting bridge to complement an exclusive look and add character to the overall living space. Herringbone styled floors allow a smooth and seamless transition between adjoining rooms of different styles and characters. This concept has become popular in the last couple of decades with more and more people wanting their homes to reflect their personality. The timeless and contemporary herringbone floor is a statement floor that never fails to impress. But refrain from using this exclusive style throughout your home as it can lead to a monotonous tone, especially if you have a big house.