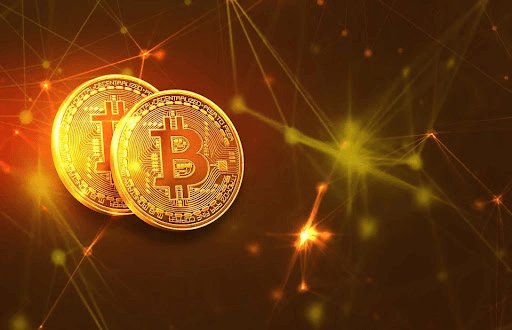 In a previous couple of years, cryptocurrency exchanges have seen a spectacular surge in trade volume. Digital currencies have a significant role in the finance sector. The number of bitcoin users is expanding day by day on cryptocurrency trading platforms. The number of people wanting to implement crypto exchange development is staggering. The most effective method to do that is through white-label solutions. How to launch white label cryptocurrency exchange?
The financial industry has seen a significant increase in white-label cryptocurrency exchange use. However, the need for this type of service has also given rise to a number of misconceptions, ranging from very harmless to outright harmful. These types of solutions represent the future of finance. With their support, small and big companies may create crucial technology platforms for their initiatives while saving time and resources. 
Today, we'll go into great depth on how to launch a white-label cryptocurrency exchange. But firstly, let's know what it is all about.
What is a White Label Cryptocurrency Exchange?
To put it another way, it's a place where people can purchase and sell cryptocurrencies. It is also usually referred to as a service that allows consumers to trade with stocks or any financial asset. 
The goal of this exchange procedure is to allow users and traders alike to engage in a market. Here the price fluctuations can lead to financial gain. The free market value of each of the digital assets is used to mine all of the digital assets. And this is the primary way in which various stakeholders gain the maximum profit. 
The white label swap exchange crypto software solutions normally come with a set of functions that can be labeled. You only need to enter the exchange market to make a strong case for your own product or service.
Steps to Launch White Label Cryptocurrency Exchange Platform
Be Certain of All Licensing Requirements. 
Before you put your strategy into action, you need to acquire legal guidance to understand the regulatory needs of your new enterprise. All jurisdictions in which the organization wishes to operate will require a proper license. Since government standards have failed to keep up with technology, many cryptocurrency exchanges operate practically without control. Other nations, like the United States, require Bitcoin operators to be authorized Money Transmitter businesses and subject to SEC and CFTC rules and regulations, among other things. Legal counsel is necessary. Organizations that operate under the currency exchange umbrella must comply with Know Your Customer (KYC) standards to prevent money laundering. 
Get Funding
Before you begin with a Cryptocurrency Exchange Development Company, you need to estimate how much it will cost. The development cost covers technology, hosting, some first legal counsel, government registration, and beginning promotion. While not all finances are essential upfront, the business must have access to sufficient financing to provide for a healthy runway. A mistake that most startups commit is failing to prepare for the future. It results in tiny first financing that may cover development expenditures. But it leaves the organization without the essential funding required for operations until it becomes profitable. Startups commonly make the mistake of acquiring a license from unethical crypto exchange providers. They demand recurring payments and fail to reveal the legal duties and costs connected with establishing and managing an exchange. 
Partner with Cryptocurrency Exchange Development Company
Suffescom Solutions offers world-class Crypto Exchange Development with a one-time licensing cost. It includes no royalties or compensation. This indicates that there are no ongoing fees. The clients may host the exchange themselves, and that clients obtain the whole source code. It is crucial for auditing because certain authorities insist that the source code be inspected with years of experience creating stock exchanges, including backend technology used by some of the world's biggest exchanges. They are continuously seeking new ways to deliver value to their clients. 
What's the aim of white labeling with source code? White label exchange software with complete source code enables all of the customizations. It is a custom-built exchange while substantially decreasing time to market and development expense.
Join a Network of Current Exchanges for Improved Liquidity 
Liquidity is the backbone of every effective exchange. Potential customers will be suspicious if your new company does not have an order book or trading activity. To circumvent these issues and minimize the need to replicate activity through dummy accounts inside the new exchange. You can connect your exchange to a network of current exchanges, improving its liquidity. There are minor liquidity issues for your new exchange if it is a part of a more extensive network.
Partner with Appropriate Payment Processor
Payment processors are not all made equal. Businesses will have a wide selection of fee structures to choose from. You can easily compete with other exchanges with appropriate transaction fees. In addition, some processors have hidden fees in their contracts. So please read them carefully before you sign anything. Other differences between processors include settlement time and PCI DSS compliance. It is a set of best practices for protecting cyber security. 
It is crucial to emphasize that federal law does not mandate compliance in the United States, while many state laws do. To safeguard your new business from cyber risks, ensure that your payment processor is PCI-compliant. This is just another indication of why it is vital to appreciate the complexity of industrial regulation. 
Best Security Practices (BSPs) 
Cybercriminals and hackers are increasingly focusing on cryptocurrencies as a means of theft and fraud. As a result, you must add the appropriate security features to your exchange. 
The white label crypto trading platform should be among the most secure in the world. It must contain offline cold storage wallets, two-factor authentication, and encrypted databases. 
Make the Platform Live with Beta Testing
Now, you might have created your own exchange. Payment processing services have agreed to your terms of service. And you've gone to great pains to ensure that the transactions comply with the rules and regulations. You must assure that the platform is safe from any type of cyber threat. It's time to launch your exchange and test its whole range of capabilities in beta. 
Promote Your Platform Through PR Strategy 
The time has come to establish ties with prominent crypto media outlets. To avoid running out of money after your initial fundraising, you must keep track of your marketing efforts and the money they cost. Often, exchanges do not have a marketing budget. You instead depend on free social media marketing to reach a critical mass of traders. 
Offer the Best Customer Support
While customer service is the final step in the process of developing a successful cryptocurrency exchange, your ability to thrive in this area will decide your long-term success. Those who interact with consumers must be attentive and address customer complaints or technical challenges satisfactorily. You should address your customers as quickly as possible. So consider being accessible 24 hours a day & seven days a week because cryptocurrencies never stop trading. 
Cost of White Label Cryptocurrency Exchange Development
Your white-label crypto exchange cost will be determined by the features you want to include, individual goals, and objectives. In any event, if we compare it to developing from the ground up, it is still less expensive. Multiple types of enterprises can develop and build a solution using the white label solution because of its modular architecture. You can develop a solution with all the extra features and additional functionalities.