You can style your Tunic sweater, which can be dressed up and down with jeans and pants to give you a fun, chic look, now has been a versatile and comfortable addition to many women's wardrobes. To unlock more ways to style it, today I've collected some of the best tunic sweater outfit ideas that would be good to flatter your body. 
1. Tunic Sweater + Skinny Jeans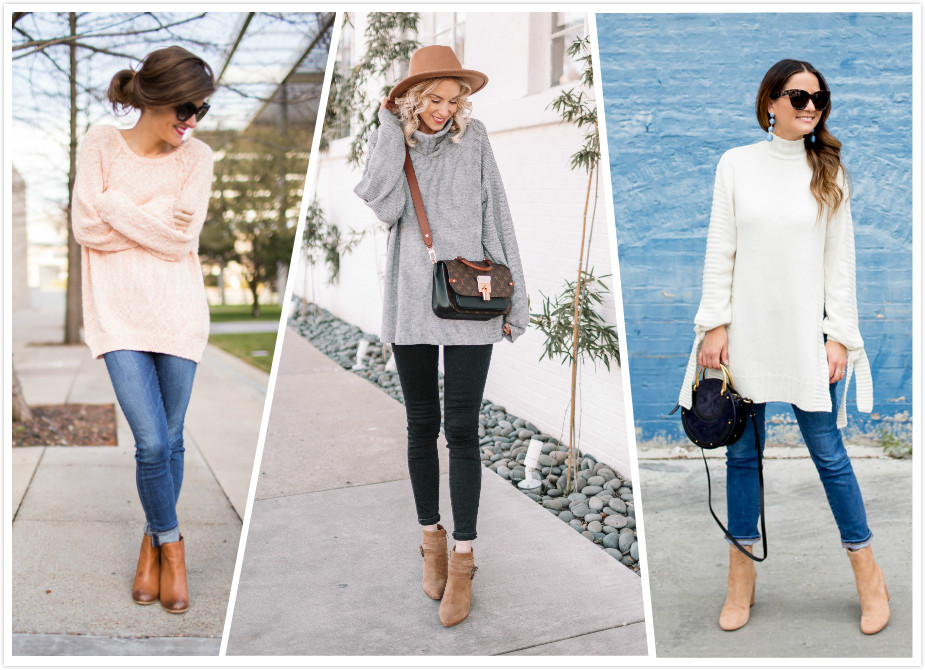 Simply wear it with skinny jeans is the no-brain way that would look good on everyone. Since the tunic sweater is usually loose-fitting,  matching with skinny jeans can balance your silhouette and make your overall body looks lean and tall so that you don't look shapeless. To update the look, you can finish it with a pair of leather ankle boots. 
2. Tunic Sweater+ Leggings +Thigh Boots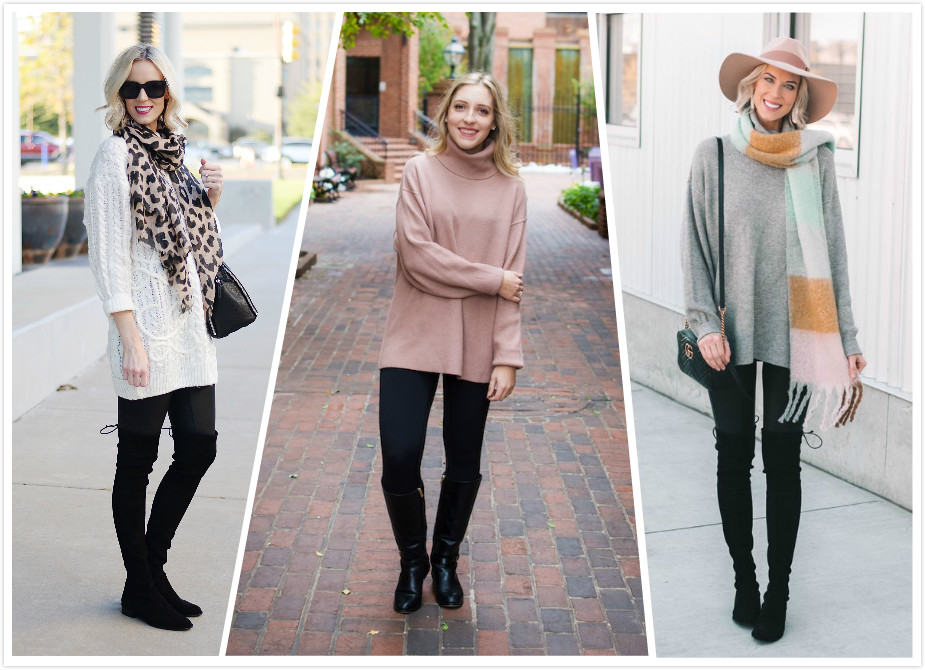 Leggings are definitely flattering to wear under a tunic sweater—they generally hug your skin so that you won't look too bulky and appear heavy. Match the combo with a pair of thigh boots would visually elongate your legs and also polish your style. 
3. Tighter Tunic Sweater +Palazzo Pants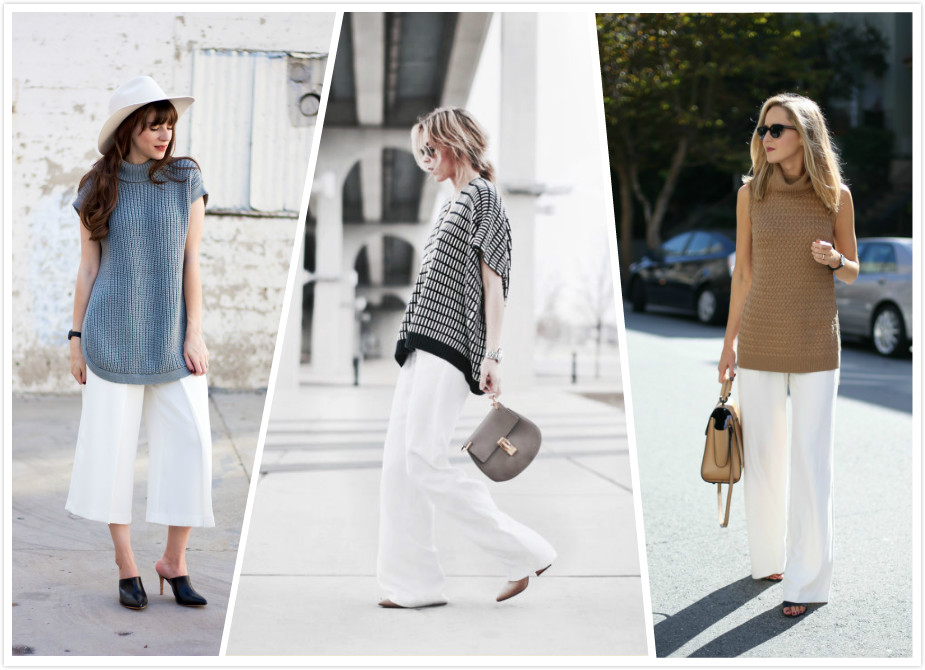 A tighter or fitted tunic can be worn with palazzo pants or wide legs for an office-appropriate, elegant look. You can opt for the sleeveless tunic or gaucho pants to show a little skin to make you overall look more impressive.
4. Printed Tunic +Tapered Pants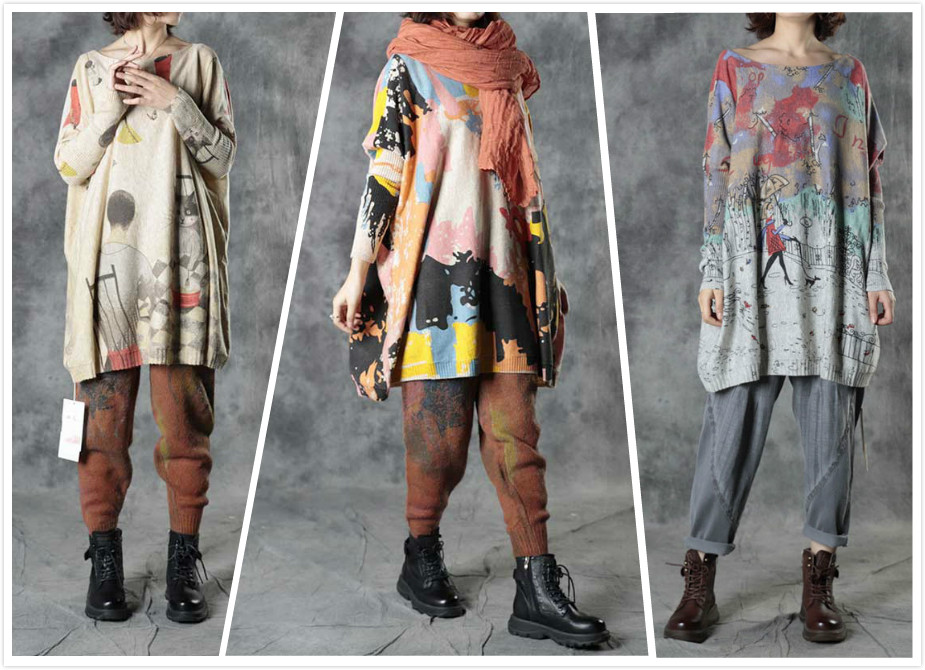 If your overall look is too simple, you can pick out a printed tunic that will match your personal aesthetic and add more fun as well. Plus, to get along over the lean look, tapered pants are a good idea. Make sure your tapered pants are not too fancy so that make your tunic becomes the focal point. When coming to the shoes, it depends on which styles you want. For example, boots or mules can give yourself an elegant appearance, heels will give a long and lean look with extra height while flats are good for a more laid-back vibe.
Tricky Tips for Wearing a Tunic Sweater

1. Keep Tone on Tone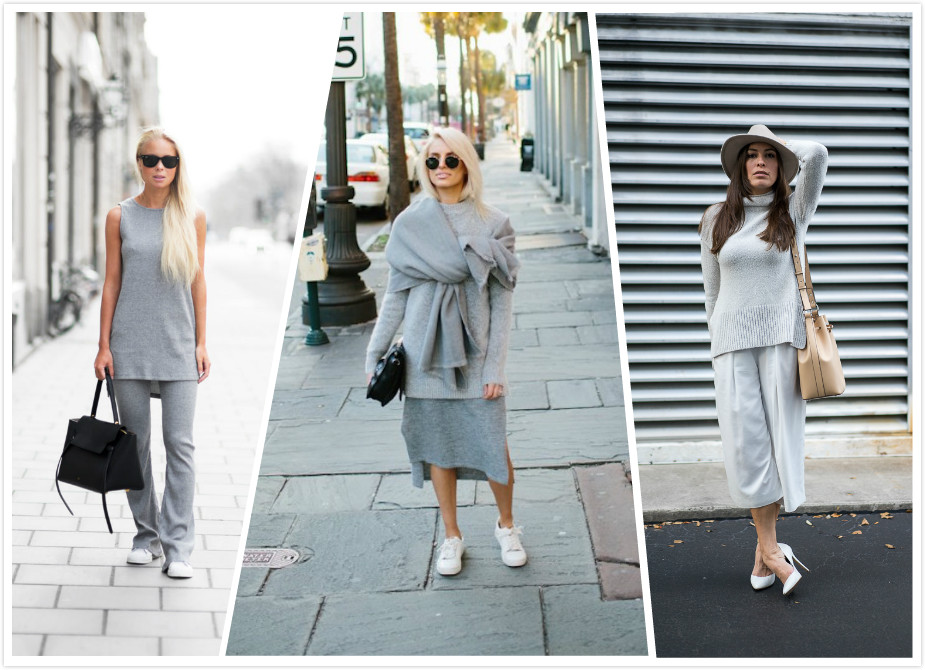 To achieve a sophisticated and polished look, consider keeping your combo in the same tone. Keep in mind that less is more, tone-on-tone combination is easy to create a clean, feminine, and high-fashion vibe. You can update the outfits by adding a pop of colors or some statement accessories.
2. Make your Tunic Sweater Tuck in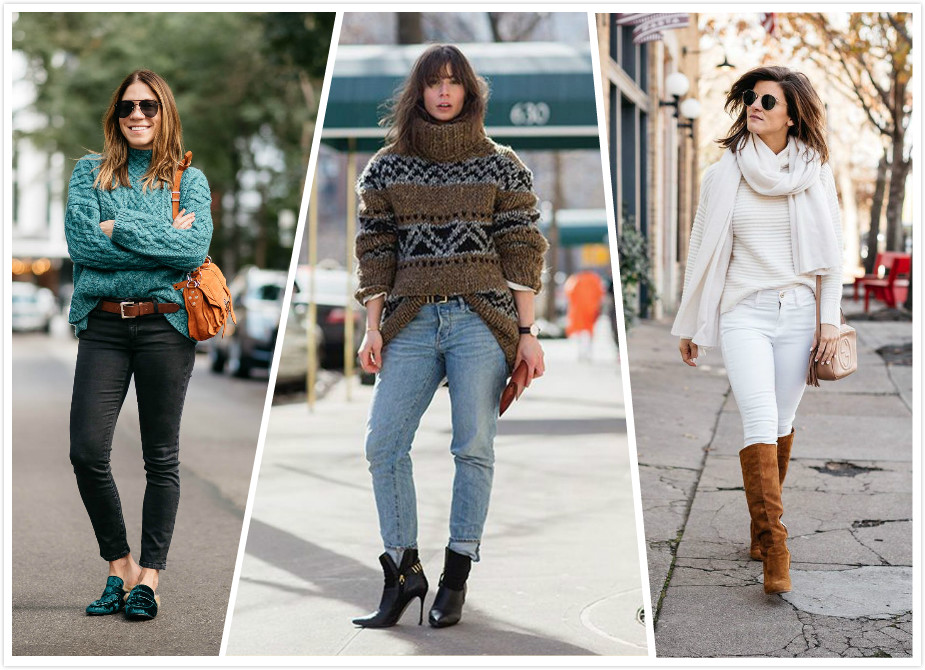 For those petite women, they may struggle to find the right tunic that can fit their bodies properly. Since a tunic sweater is longer than many women's clothes, it will easily overwhelm your body and make you appear shorter when you wear it improperly. The easy solution is to tuck your tunic sweater into your pants or skirts, which is good to halve your upper body and create a perfect 2/3 ratio.  To add an extra height, you can opt for a pair of heels. 
3. Add Accessories ( Hat/ Belt/ Scarf/Bag)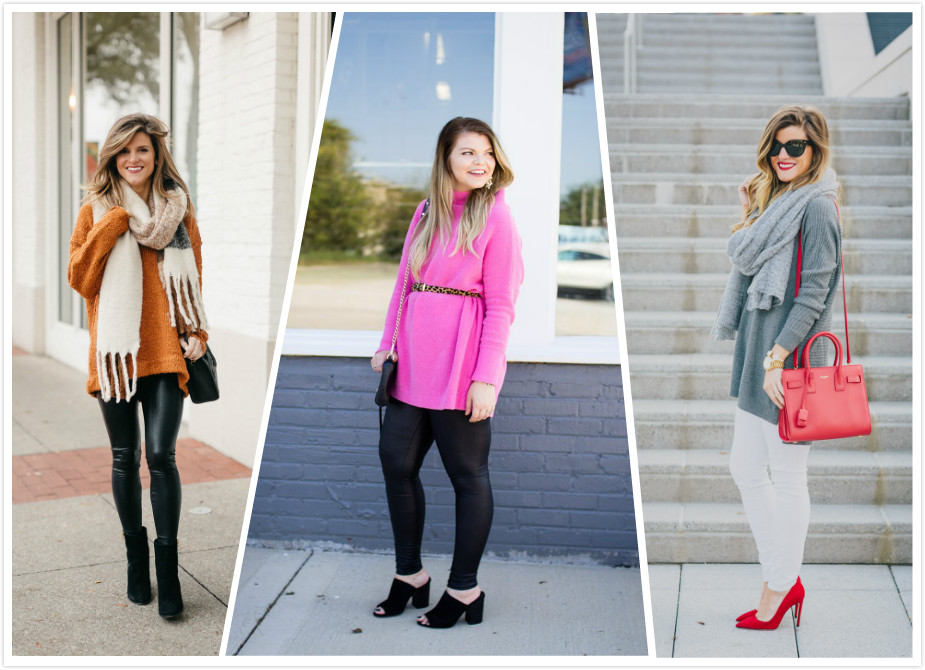 Keep in mind that an accessory can effectively transfer your casual tunic into street-fashion outfits. For example, if your tunic flows straight and has a very little shape, a skinny belt is a good idea to accentuate your waistline and achieve a stylish and edgy look. Also, when your overall look seems to be boring and simple, a bright-colored bag or a printed scarf is a very good option to add a creative vibe and make the combo look refreshing and even more feminine.