Android Oreo is Google's eighth version with extensive features. It is also pronounced as Android O or Android 8. Android Oreo is offering a major change in mobile platform world and will be available on selected devices. The features provided by Android 8.0 are Security and Speed which is two times greater than the previous update. Additionally, the Operating system feature will help your device from overcoming the problem of battery and data plan.
When Can I use Android Oreo?
Everyone is curious to land Android Oreo on their device but the sad fact is, it depends on your device. According to sources, Google has confirmed that Oreo update will be available on many popular devices by the end of 2017.
Pixel and Nexus phones can have Android Oreo update in coming weeks while other devices could require some months or more time. As Pixel and Nexus are the devices of Google while other devices are slightly different from Google devices due to additional features added by manufacturers and hence required them to re-engineer new software to hit the Android Oreo on your device.
Features of Android Oreo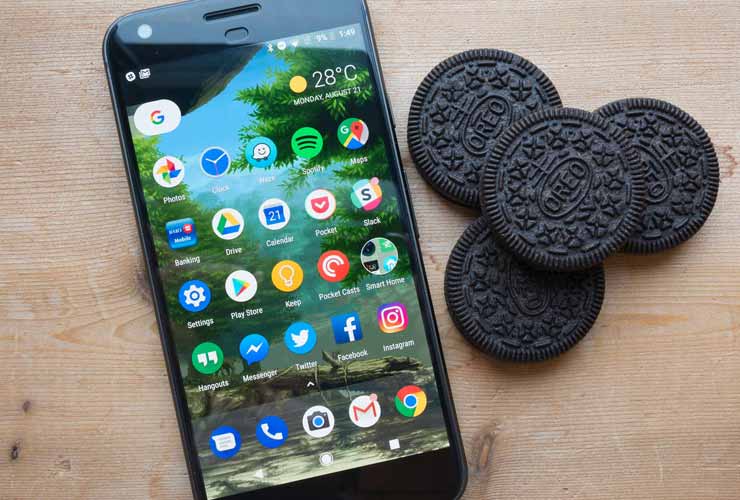 Android Oreo provides the feature of long last batteries by controlling the multiple apps which run in background by decreasing the amount of power they use and providing a larger amount of battery for you to continue your task without any disturbance. It is a great feature provided by Android O for better battery life.
Android Oreo is going to provide double speed than Android Nougat for faster apps loading and fast boot up time for smooth working and also helps to improve performance.
Notification dot in Oreo update means the dots will appear on app icons which don't inform you about notification count in fact by long pressing notification you can get a direct notification. Its allow you to see notification without opening the main app and notification bar. Notification dot will also alert you in case you missed any notification.
You can also get app-specific launcher shortcuts for each app by long pressing on the app in Android Oreo.
The Picture-in-Picture feature of Android Oreo will let you watch the video on a small screen while you are performing another task simultaneously on the full screen. You can simply minimize the video y</ou are watching or perform other operation on same time.
Another one of the amazing feature provided by Android Oreo of Smart Text Selection. Whenever you select any text or number OS will recognize the phone number and address for that selected text and number with copy/paste option. By clicking on that number you will directly seek to the dialer.
Variety of New Emojis and icons
Now you can find new emoji and change in current emoji characters with Android Oreo update. Also, provide the ability to change the icon shape with the help color support for app developers.
Autofill feature of Android Oreo will make your work much easier by auto-fill the information like passwords for website or apps whenever they log in. Users no need to type password or username each time because OS will save the details for various apps.