Staff Selection Commission (SSC) Combined Higher Secondary Level (CHSL) 2018 Exam is approaching fast among the students nowadays. Therefore, all the candidates (Aspirant) must be facing problem to get prepared for SSC CHSL 2018 and many difficulties for exam preparation. We are here for you with some important points which can help you out for the exam. To Crack or getting the best way to prepare any examination aspirant should be aware of the structure of question paper & pattern. We are involving all sections like General Knowledge, Maths, English and General Aptitude, etc. To help you to crack the examination, we are here with some Important Strategies and Tricks to Crack SSC (Staff Selection Commission ) CHSL 2018 this will surely of helpful for you.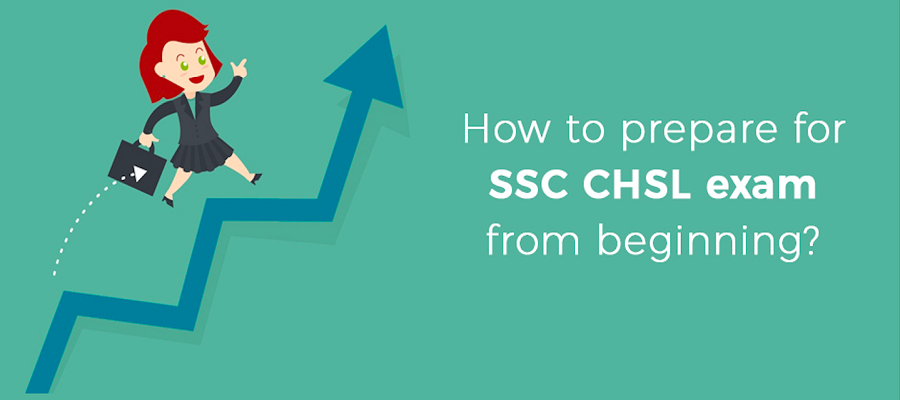 Tips for SSC CHSL 2018 Tier-I and Tier-II Exam
This examination made up of two parts in the selection procedure. The first part written test after that the qualifying Aspirant will get a call for Stage II. Stage II involves Typing & Skill Test it tests the skills of an Aspirant. Final List will be disclosed after the analysis of the results of Personality Test. The examination consists of four sections which are General Intelligence, Aptitude Test, General Awareness and English Language. We also mentioned here Papers Preparation Tips for SSC (Staff Selection Commission) CHSL 2018.
Tips for General Intelligence
General Intelligence includes conceptual and factual questions which need a careful understanding of concepts. Thus the aspirant should improve their plan of various topics and subjects.
Keep practicing Logical Skill & Mental Alertness test as it will increase your reasoning section of SSC CHSL Recruitment.
Practice more as you can and keep solving Previous Year Papers to be friendly with the pattern and structure of the question paper.
Keep monitoring the time and manage it for every single section.
Attempt Online Test to analyze your level of preparation.
Tips for Quantitative Aptitude
Quantitative Aptitude involves the testing of the numerical ability of Aspirants.
This Quantitative Aptitude section includes various topics like Decimals, Fractions, Whole Numbers, Averages, Profit & Loss, Relationship between the Number, Square Roots, Ratio & Proportion, Discounts, etc.
It also tests flow of candidates in formulas and concepts, so try to deliver your ideas and base. Keep trying learning tricks to save time and solve questions quickly.
Tips for General Awareness
General Awareness section is the easiest section as it contains questions from all the activities happening in our surroundings.
This section is meant to check the knowledge and awareness of the aspirant regarding ongoing affairs in their surroundings.
Try preparing notes of various topics and reading current affairs, newspaper etc. so that you can achieve well in this section
Analyze the exam syllabus and give a broad study for every single topic mentioned.
Tricks for English Comprehension Paper:-
English Comprehension is the easiest part of all, as its main purpose is to test the basic knowledge & understanding of English and it's Correct Usage.
To excel in English Comprehension, try improving your grammatical knowledge and skills.
You can also test the suitability of words while answering questions.
Use elimination method keeps reading and testing your English grammatically to be updated with the changes.


Best Strategies to get prepared to Crack SSC CHSL 2018

Here we are having some important points or Examination Preparation Tips for Staff Selection Commission (SSC) CHSL 2018 Examination. No matter what's the examination is, to outstrip in it, you have to put in the effort and work hard as you can. Success needs labor and hard work or Smart work & more and more practice. It just can't be attained instantly and demands being perfect and good dealing with the questions. So try to keep this in mind while preparing for every single topic. These are the Strategies, Tips & Tricks to Crack SSC (Staff Selection Commission) CHSL 2018. We tried our best to provide you with all the important key points. Hope this will going to helps you in achieving your dream. To get more information regarding upcoming examination and updates stay connected with us.