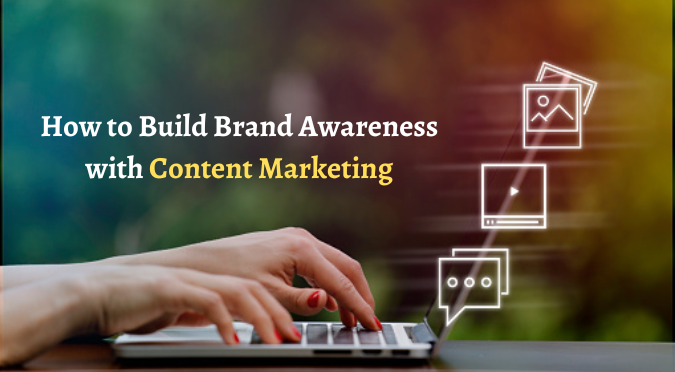 Brand awareness is essential in many ways to promote a product or service that you are selling. But before we delve into this, it is so important to understand why branding is important.
Why would customers buy from you? If you create a brand successfully, your brand popularity will attract an audience which will thus benefit the business.
Now brand creation is not enough, you need to get it on the trending list. Here are some of the strategies to make your brand voguish and popular in the field of content writing.
Brand Boosting Techniques:
Let us check out some of the convenient ways to increase brand awareness with content marketing.
Audience Friendly-
Studying the audience their demography, their most preferred items, most consumed products all such things can give you an idea about how to weave your content.
To make your content audience engaging, it is most important to understand the target audience for whom you are producing.
This in turn impacts branding for you can fashion your branding techniques likewise to lure a maximum number of viewers.
The best strategy is to find out the problem of the people and provide a solution. The better the user experience the better it is for your brand to quickly make a name in the industry.
In these contemporary times when the internet is the easiest mode of expanding your business and advertising your brand, word of mouth becomes an unconventional medium of advertising with optimum value in the market.
Authenticity-
Like in content, in advertising also creativity is very important. Authenticity breeds productivity. The more positive experiences you can collect and post to show off about the brand the higher your chances there are of becoming more popular. You must in your brand create something unique but relatable for the audience for better understanding.
If a packet of noodles does not have a picture of yummy cooked noodles nobody would be intrigued about the brand or its product.
You can always, in a narrating tone, incorporate unique features to bring in more viewers. It is like weaving a good tale for your readers.
The best example that everybody almost is fascinated with is the brand amazon. Amazon is an online shopping app that says you get anything here from A to Z, marked by a curve arrow.
Again Baskin Robbins is a popular ice cream brand that has 31 flavors of ice cream but you know it just when you see the brand logo BR which says 31.
Influencer Marketing-
Utilizing influencers in this era is a very stylish and engaging form of marketing. Clubbing their huge number of followers with your own can escalate your brand's position in the market.
If the influencers promote your brand that can be very good, for which you sometimes have to incentivize the influencer.
Like Instagram live videos with the influencers as a method of co-marketing can be fruitful.
Utilize Social Media for Optimum Results-
Any form of social media posting can never backfire. That is the safest and best medium to spread brand awareness. People have forgotten life outside of the digital zone. Hence Facebook posts, Twitter posts, Instagram posts, and LinkedIn posts can be immensely helpful in enhancing your business.
It is very important to connect with the viewers who are investing their time in your content. Relevant messages help connect with the readers and they are navigated through features like videos.
Participating in social groups and holding discussions with industry professionals can be useful tips to buzz up your brand value.
Posting informative videos is the easiest way to grab the audience's attention.
Consistency and Analyzing in Parallel Form-
One thing in business that matters most is tracking the performance of the brand in the market. There are several tools to analyze how well people are responding to your brand and how fast your brand is growing.
You can check the CTR (click-through rate) for that.
Staying connected via email and other social media message options and cordially inviting them to check out your brand is a witty way to reach out to people.
Many times feedback from both offline and online helps understand how the brand can be made to grow better.
You must without fail maintain the pattern in which you are posting, and how often you are posting and continue the process of adapting by understanding the skills of your competitors.
Content must be a hoot to watch if you aim for a broader way of spreading brand awareness.
Know How to Channelize the Tools-
One thing that any content marketing professional knows is that content writing and SEO goes hand in hand and that is why the employment of tools is a necessary element in this avenue.
One must know how systematically we have to use the two to expand the business. Let us see how we can use them:
SEMrush-an amazing SEO tool that helps analyze the keywords, backlink reports, evaluate your content and competitor analysis can be utilized to maximize our brand recognition process.
Google Analytics- Auto-tagging, smart listing, and benchmarking are some of the techniques you can use in Google analytics to assess your site's organic traffic and understand the readers' behavior.
Google Search Console- This tool not only tracks and keeps records but also fixes issues like crawling errors and helps professionals and website owners optimize the visibility of their websites. This tool controls the ranking of a website.
Utilizing the listening tools can be very productive like Hootsuite.
Trial and Error Method-
You can, with the use of this method, simultaneously check and scrap out. It is not enough to use diverse techniques to make the content alluring and hopes for the brand value to soar.
You need to constantly survey the response it is getting in the market. Like usage of different media posts and features can sometimes prove to be extremely trending or sometimes a flop. Make sure you assess before you proceed next.
Guest Posting-
This is an amazing tactic of posting on higher authority but relatable websites about your brand to collect their traffic and convert it into consumers.
You can also pitch the familiar brand owners to associate with your brand and this coupling and involvement of other brands can bring you more traffic.
Apart from guest blogging, you can also go for sponsored content publishing on suitable websites.
Recently Priyanka Chopra decided to launch her hair product brand Anomaly on the site of Nykaa. Why did she choose Nykaa? There are other beauty apps like Purple but Nykaa is no.1 around the globe and Nykaa is the customer's most trusted brand because it provides an authenticity certificate. Now Anomaly and Nykaa are co-marketing.
Another example would be YouTube videos. A famous YouTuber comes and in his/her video promotes a particular brand subtly by mentioning how a particular product say onion oil has changed his/her life from getting bald to the regeneration of hair growth. In the end, they mention how can they purchase the product and provides a link. This is indirect advertising.
How Branding in Content Marketing Works
Persuading a brand's potential and existing consumers to stick to the brand is a constant process and once successful the brand makes its mark.
It is significant to remember that you cannot shout and tell people about the quality of your brand but sponsoring, hosting events, and participating in charity work shows a do-gooder attitude, which is a positive label.
Deck up your brand to show that it is not just your brand but you. Like the brand Nokia, it says connecting people with the logo of shaking hands. The brand sends out a clear message of what the brand is selling, it is about people communicating from all around the world via phones.
Another instance is the channel CoCoMelon which has a cartoon in a melon and it gives out a pretty clear idea of what the track is about. It is for the kids.
It is important to choose what voice you are going to use to hypnotize your readers. In brand advertisements pappy and enthusiastic tone does wonders.
Enlightening the readers about the establishment of the brand and how you have covered all milestones to reach where you are exciting the viewers.
Free posting as a trial pack can be a welcoming gesture of inviting readers to come and visit the website. Sharing all the activities in the media platforms like targeting the reels and running media ads is a fun way of indulging your audience in the product.
Outcome
For any kind of advertisement or brand awareness program it is known from studies that about 50% of the traffic comes from videos and creative and eye-pleasing displays attract more audience. Hence viewership rate will improve once you understand the audience and fabricate your brand labels and front page in a way that you give them what they want to enjoy.
Associating brand personality with related activities can be a fast medium for reaching the audience like red bull or mountain dew sponsoring any sports events.
Thus, brand awareness is a useful and essential method that impacts content marketing and once the viewers are happy, the brand value increases, and revenues start to elevate.