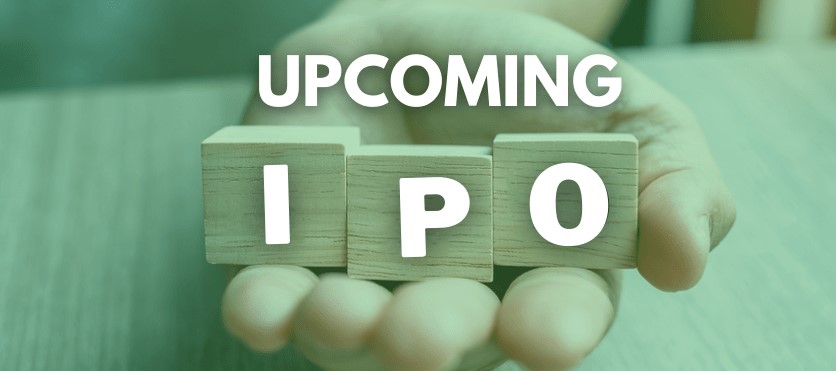 Initial Public Offerings (IPO) are one of the best exit strategies considered by the companies to raise fresh money. After the company is publicly listed and bought by institutional and retail investors those who hold shares of the company are termed as the shareholders of that company and thus get a voting right.
IPO allotment is very beneficial for the investors, as they get companies at under priced rates and while buying the shares, they do not have to pay any brokerage amount. But it works when an investor does his homework and the homework is to study the upcoming IPOs.
In the blog, we will discuss some of the best ways to track upcoming IPOs
●    News and Research
Google News is the best source to find news articles related to upcoming public offerings. You can also find an experts' point of view on each of the companies. This will give you a basic understanding of the company and then you can research further to know more.
●    Websites Of Exchanges
National Stock Exchange (NSE) and Bombay Stock Exchange (BSE) are always the first ones to know about the listing after the company has filed a red herring prospectus with the Securities Exchange Board of India (SEBI). Websites of exchanges are your most reliable source of information.
Websites have a dedicated section allotted to IPOs listing and other news related to it.
●    IPO Monitor
IPO monitor is a website catering to the IPO segment only. Apart from the basic information they provide industry-level research and comparison statistics as well. The section called 'Current IPO market dashboard' will give you a list of all the upcoming IPOs.
IPO monitor has a subscription-based model as well, you can purchase the subscription of the research reports that makes tracking IPOs easier.
●    Broking House
The easiest way of searching is by looking up your broker's website. You can enable the push notification on the website, you'll automatically be updated by your broker of the upcoming IPO and the dates as well.
●    Other Sources
There are many more of these aggregating websites which present the data in creative ways. Some of the websites present it by creating a calendar for the whole month. This makes it easier for retail investors to remember the dates of the launch of an IPO.
Along with this information, they also provide you with features such as viewing the IPO performance and investors' sentiments that are attached with the company.
These are some popular ways you can make a list of the upcoming IPOs and track them accordingly. You would require a demat account along with a trading account to apply for IPOs.
Demat account meaning– it is similar to a banks' savings account instead of money, shares/securities are debited/credited from the account. It stores shares and securities.
Let us look at the list of some of the upcoming IPOs in 2021.
| | | |
| --- | --- | --- |
| COMPANY | ISSUE SIZE (in Cr.) | LAUNCH YEAR (tentative) |
| LIC | 70000 | 2021-22 |
| Zomato | 8250 | 2021 |
| Fincare small finance bank | 1330 | 2021 |
| Bajaj Energy | 5450 | 2021 |
Conclusion
 IPOs do not always provide a premium on the money invested. Sometimes, the IPO opens at discounted rates and the investors lose money. Investors who have less risk appetite and those who stay away from share market trading can look at this as a great opportunity to multiply their investment amount in a very short time.
Though it is not an easy task, it requires a lot of time and research to find a well-trusted company. The shares are allotted on a lottery basis so the probability of shares being allotted to retail investors is very less as compared to High-net-worth investors.