Have you made up your mind to study in the USA? If yes then your choice for the destination does not need any validation as the USA is said to be one of the best destinations to study abroad.
You do not need to justify your choice to study in the USA to anyone but have to strengthen your decision of studying abroad. Since you have already made up your mind about studying abroad below are few things you need to keep in mind when you explain to your peers about your decision of studying in the top universities in the USA.
Why study in the USA is the best decision?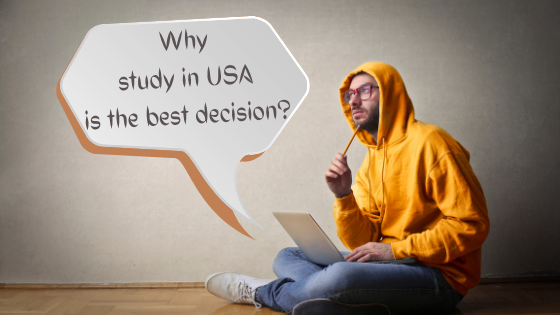 Though some students could differ widely in their reasons for considering a country, there seem to be a number of standing features which distinguish every place. Below are some of the considerations why it might be a smart idea to go to study in USA.
Degree in the USA has an excellent reputation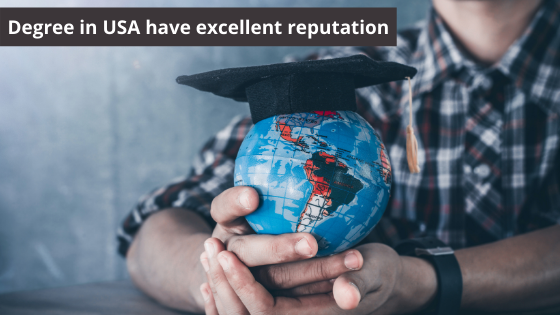 It is hardly a secret that leading US universities still have a good presence among the world's leading educational institutions. This is partially due to the well-financed and funded US universities, but it is also due to their students' high academic expectations and strict criteria.
The top universities in the USA continue to attract students from around the world with their constantly changing and evolving classrooms and courageously work every year to transform the educational activities they provide so that foreign students from across the globe are ready to go home to find great careers.
Diverse educational opportunities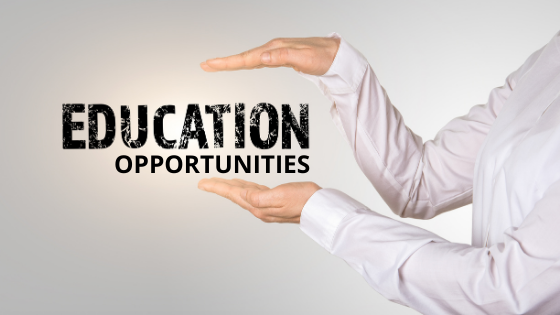 The education system in the USA has plenty to offer to its students. The framework of the curriculum, along with value for realistic, job-specific skills, emphasizes the development of a strong theoretical foundation. You can choose more than one program in the U.S. if you're looking into studying an unusual or specific program like gerontology!
The US higher education system provides students with flexible options to suit their needs and interests. On a bachelor's level, students may choose various courses at the end of the second year before declaring their choice for major. This offers spaces and resources for students to pursue their interests. So it's absolutely okay if you're undecided on your subject.  The only thing you need to know is about the test required to study in the USA for you to choose.
You can still apply to other courses and universities in the USA if your major is undecided. Furthermore, you can still study another subject and complete a "double degree," which means a degree in two subjects in the normal course of four years, if you have already decided what you want to study.
You can adapt your course to meet your academic goals at the graduate level, i.e. master's degree. You are always free to incorporate ideas and opinions that are important to your academic field.
The Universities offer great support facilities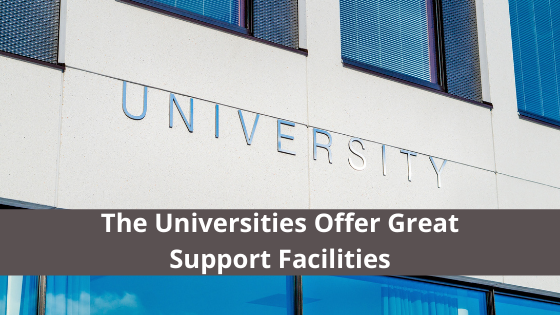 These institutions offer plenty of help in preparing international students for their classes to make your transition to a US university smoother. Foreign students are given a lot to help them prepare for their classes through several workshops, English language practice courses, guidelines, and courses.
In addition, international students are struggling to stay in the US after graduating, so they can try to have a wonderful career in some of the major companies in the world.
During 2016, a large effort was taken to enable STEM graduates to continue their work experience for 24 months (Science, Technology, Engineering, and Mathematics).
With this opportunity, you can look for work in areas where ambitious and hard-working students are always searching; with this extension, you can remain in the United States to find a footing in some of their largest companies.
International students have difficulties adhering to or being acquainted with the modern student life in a foreign university. However, most US universities provide all students, everything about accommodation, visa, career opportunities, etc., with excellent guidance and assistance.
Great opportunity for Training, Teaching, and Research
In the U.S., students at the graduate level gain valuable research and education experience through the many available assistant programs. These help students to finance their higher education in the United States. For future careers in teaching and science, the knowledge gained is highly useful. The courses and universities in the USA need lots of research.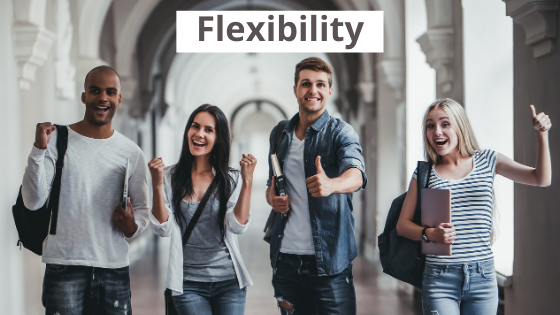 Within a program, the U.S. higher education system offers numerous courses and the opportunity to change courses or to take up several specialties. At the advanced stage of an undergraduate student's program the curriculum, such as integrating courses in contemporary jazz music with engineering, will adapt to different career goals. At the graduate level, within the specified period, you can produce your own time schedules and complete courses at a comfortable pace.
Campus life in universities in the USA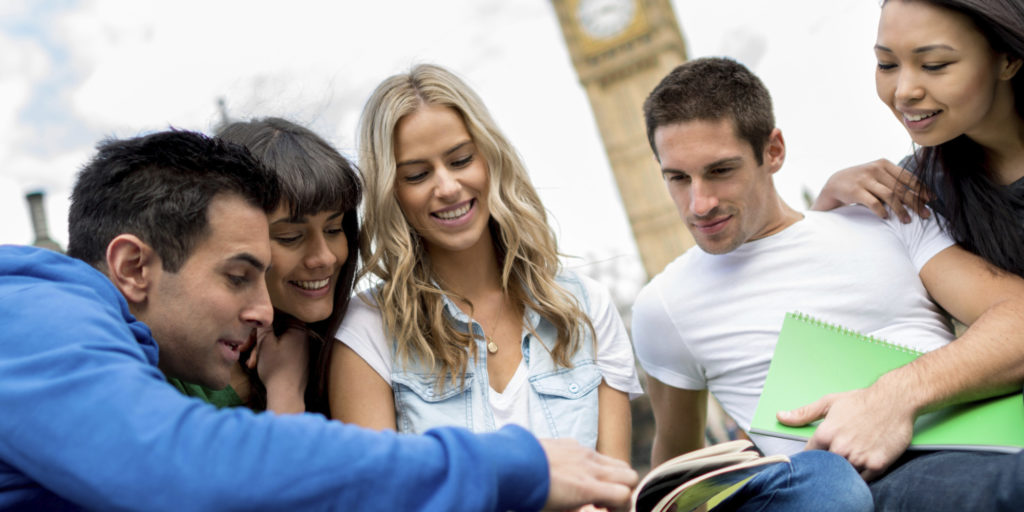 U.S. universities offer a diverse range of academic, cultural, and sporting events from which they can make new friends and become global citizens, as well as improving the educational experience. In addition to brotherhoods, national and ethnic clubs, the university may even have a cricket team.
If you prefer a smaller community, you can choose a small private university or college in a large public university. In the United States, too, people differ a lot. You will meet various cultures like Mexicans, Asians, and Indians together with American citizens. The Indians in the US are powerful. Essentially, the United States is still a multi-racial society that absorbs new immigrants, turning them into an ever-increasing pot of communities and cultures.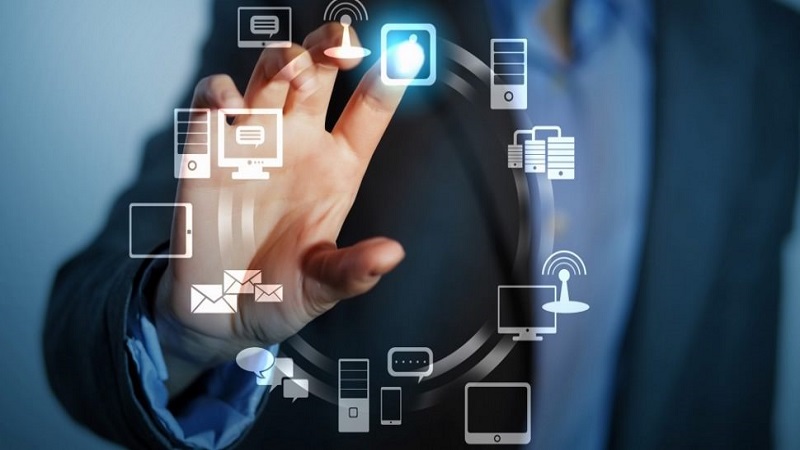 American universities are the world's technical and science champions and dedicated to providing students with the same opportunities. The emphasis is on getting to know students in science, engineering and related fields the latest. The end result is a workable degree that combines the latest technologies with the required skills.
The United States is proud of its technological advancement and ensured that the latest technology fits all spectrums of the education sector. With easy access to data and other technology, the students' lives are much simpler. In research and development, technology plays a vital role and American universities have ensured that they are not behind in promoting their facilities and their students by implementing new learning methods and skills to study in the USA.
The USA has high-quality colleges and Universities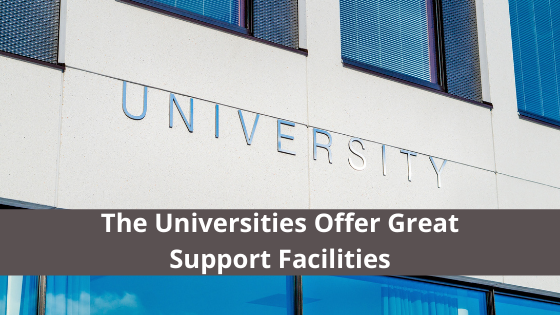 Everyone knows that the top universities in the world are located in the United States itself. The United States – the University of Michigan, University of Chicago, Stanford University, MIT University, Harvard University, etc., are precisely half of the world's best universities. American colleges have a good reputation because they automatically make you an ideal choice for potential employers/companies. In contrast to other universities, besides the educational standard, you earn in these esteemed universities.
You have lots to choose from in the USA
It is believed that American Colleges are the places to experiment with various programs. The humbling number of universities that offer undergraduate degrees and incentives for funding makes this a perfect place for any student. You can choose from a number of subdivisions from the subjects offered. You will research some of the most creative subjects and connect with well-known academics, who will direct you through your studies with a wide range of programs with such versatility.
Final Thoughts
If you're also looking for any guidance about courses and universities in the USA then contacting is the best thing you can do. If you want to study in the USA then it's the right decision.